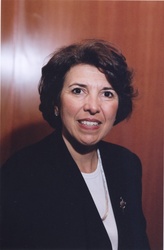 This is a meaningful contribution to our organization
LAS VEGAS (PRWEB) October 13, 2008
As part of its Foreclosure Prevention Program, Citi's Office of Homeownership Preservation is partnering with local nonprofit counseling organizations in 25 cities across the country to address foreclosure prevention through counseling and training programs. Grants totaling more than $1 million will help local organizations provide distressed borrowers with broad-based financial education and free, on-demand nonprofit counseling. The goal of these early intervention and education programs is to help reduce the number of foreclosures in cities across the country, including Las Vegas, and will help borrowers stay in their homes.
"This is a meaningful contribution to our organization," said BJ Wright, President and Executive Director of the Neighborhood Housing Services of Southern Nevada. "Our research shows that approximately 40% of our clients can avoid foreclosure if they approach us for help shortly after they become delinquent. Citi's support allows us to continue and expand this critical work and preserve communities throughout the Las Vegas valley."
"At Citi we recognize that foreclosures affect the individual, the family and the community, and that early intervention and a full understanding of one's options can help preserve homeownership," said Natalie Abatemarco, Director of the Office of Homeownership Preservation, Citi. "Therefore, working closely with our local partners is instrumental in helping us mitigate the impact of foreclosures across the country. We are committed to keeping families in their homes and are proud to support the work of the Neighborhood Housing Services of Southern Nevada."
Citi has a long commitment to foreclosure prevention and loss mitigation. Through its Foreclosure Prevention Program, Citi continues to find opportunities to ensure borrowers keep their homes. Citi works with nonprofits on foreclosure prevention through the following efforts: coordinating foreclosure prevention strategies across the country; offering broad-based financial education and free nonprofit counseling for all individuals; and providing nonprofit counseling organizations with direct access to Citi loss mitigation staff.
About Citi
Citi, the leading global financial services company, has some 200 million customer accounts and does business in more than 100 countries, providing consumers, corporations, governments and institutions with a broad range of financial products and services, including consumer banking and credit, corporate and investment banking, securities brokerage, and wealth management. Citi's major brand names include Citibank, CitiFinancial, Primerica, Smith Barney, Banamex, and Nikko. Additional information may be found at http://www.citigroup.com or http://www.citi.com.
About the Office of Homeownership Preservation:
In July 2007, Citi established its Office of Homeownership Preservation (OHP) to help Citi borrowers at risk of losing their homes. OHP is dedicated to developing solutions that preserve homeownership by providing education, training, and funding to key stakeholders to help mitigate the challenges that borrowers are facing today. To learn more about Citi's citizenship efforts: http://www.citigroup.com/citi/citizen/community/updates.htm.
About Neighborhood Housing Services of Southern Nevada:
NHSSN is a full service provider of housing related programs offering assistance from transitional housing, affordable rental apartments to homeownership opportunities and Foreclosure Prevention Programs. For assistance with Foreclosure the community is encouraged to call The HOPE Hotline: 1-888-995-HOPE. For more information about NHSSN, visit http://www.nwsn.org.