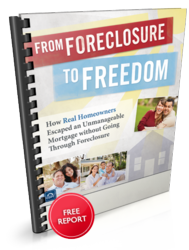 "For many homeowners who find themselves in a danger of losing their home, especially when their home is now worth less than the amount they owe, they have discovered that taking proactive steps can open up options that they never new were available,"
Baltimore, MD (PRWEB) March 29, 2013
As recently by reported by James Briggs of the Baltimore Business Journal, Foreclosure filings in the state of Maryland rose 0.33% and pushed The state of Maryland into the top 10 states with the highest Foreclosure rate.Baltimore Short Sale Realtor Dan McDevitt has released a complimentary report to help Maryland Home owners facing foreclosure.
For homeowners in danger of losing their home to foreclosure, it is common to feel alone and as though there is no help. In Baltimore, Maryland, homeowners in this situation are finding relief thanks to a dedicated agent trained specifically to help distressed homeowners.
"There are more people who find themselves in this situation than many realize," says Baltimore Short Sale Realtor Dan McDevitt with Remax First Choice "Once they realize they aren't alone and that there are options, it's like a whole new world opens up for them."
There are a number of ways in which homeowners might avoid foreclosure, even if they are late on their payments. Loan modifications, in which the bank changes the terms of the loan so that it is more affordable; mortgage forgiveness, in which the bank agrees to eliminate some or all of the amount owed; or short sales, in which the bank agrees to sell the home for less than the amount owed, are just some of the options available. There are also many Government Programs available to distressed Home Owners.
As a Certified Distressed Property Expert® (CDPE), Dan McDevitt is specially trained to help homeowners who find themselves facing foreclosure understand the options available and choose the solution that is right for them. "It is important to me that homeowners know that they have options and that they are not alone," McDevitt said.
Dan McDevitt has developed a free report with stories of people who have been helped by CDPEs. The report, entitled, "From Foreclosure to Freedom," is accessible from his website, http://www.MyHomeOwnerSuperHero.com
About
Dan McDevitt is a Realtor affiliated with Remax First Choice in Baltimore, MD that specializes in working with distressed home owners to assist them in finding a dignified solution to foreclosure. Since 2006 when the housing market began its eventual collapse his team has helped over 200 families in the Baltimore area avoid the devastating effects of foreclosure.