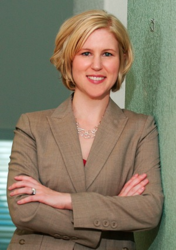 Angie has brought tremendous value to the firm in a very short period of time.
Denver, CO (PRWEB) May 03, 2012
RGL Forensics announced today that Angie MacPhee, CPA, MBA, has been named Chief Executive Officer. Ms. MacPhee, who joined the international forensic accounting and consulting firm as CFO in 2010 and was promoted to COO last year, will oversee the firm's global operations and strategic and financial initiatives.
RGL Senior Partner and Executive Board member, Steven A. Rosenthal, credits Ms. MacPhee's meteoric rise at the firm to her outstanding leadership, business and people skills. "Angie has brought tremendous value to the firm in a very short period of time," he said. "Her strengths in finance and accounting, coupled with her well-rounded background in human resources, marketing, operations, and business development, make her uniquely qualified to lead this firm as we continue to expand our forensic accounting and corporate finance offerings on an international level."
According to Mr. Rosenthal, since joining the firm less than two years ago Ms. MacPhee has created high performing Executive Office and Global Executive Office teams and has helped develop and communicate the company's vision for growth across the firm's 23 worldwide offices. She has also implemented financial measures and performance models that have led to substantial increases in the firm's growth, productivity and profitability. In 2011, the firm was recognized by Accounting Today magazine as one of the top 20 fastest growing accounting firms.
"RGL is poised for tremendous growth over the next few years and I am honored and excited to lead the firm in its next steps toward that growth," said Ms. MacPhee. "Throughout its history, this firm has never wavered from its vision to provide independent financial forensic services at the very highest level of client service. I am grateful to work with an outstanding team of professionals who are dedicated to that vision, while we continue to grow and evolve in today's increasingly complex business environment."
Ms. MacPhee began her career in accounting and finance at Arthur Andersen. In 2003 she joined Timberline Steel first as Corporate Controller, then CFO, where she successfully helped lead the $75 million company through an acquisition by O'Neal Steel, a $2.6 billion corporation. After the acquisition she was named Vice President of the Timberline Region of O'Neal Steel Inc. where she remained until joining RGL in 2010.
She received both her Bachelor's in Accounting and Master's of Business Administration from the University of Colorado, and she is a Certified Public Accountant with the state of Colorado. She serves on the Board of several community organizations including Warren Village. She is also a board member of the Denver Chapter of the Association for Corporate Growth.
RGL Forensics is an international firm of accounting, valuation and corporate finance professionals who are specially trained in discovering and defining financial value. The firm establishes relevant facts and reliable figures for corporate, legal, insurance and public sector clients and has done so for more than 30 years. For more information, please visit http://www.rgl.com.