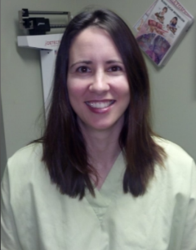 People have no idea that chiropractic should really be their 1st choice instead of their last choice.
Forestville, NY (PRWEB) October 30, 2012
Dr. Jessica L. Mierzwa of Forestville Chiropractic in Forestville, NY has dedicated her career to helping people suffering from chronic pain. Dr. Mierzwa says "My approach to patient care is all inclusive. I look at many different factors that may be contributing to their problem."
It was mostly believed that chiropractic care is for "back pain". But in Dr. Mierzwa many years of practice, she has proven that it can also cure other pain conditions.
"I have successfully helped thousands of patients with varying conditions such as foot, ankle & knee pain, headaches/migraines, thoracic outlet syndrome, pregnancy related pain and sciatica; just to name a few," says Dr. Mierzwa.
Dr. Mierzwa also advises to try chiropractic treatment first before anything else to relieve pain naturally. "People have no idea that chiropractic should really be their 1st choice instead of their last choice. I'd prefer to try less invasive approaches to my healthcare before I would try the more invasive options. Even something as simple as taking an aspirin is more invasive than chiropractic because you're introducing a foreign substance into your body," says Dr. Mierzwa.
Based on a 2006 study, back pain patients are also incredibly satisfied with chiropractic care.
Here's what the study on patient satisfaction in July of 2006 in the Journal of Manipulative and Physiological Therapeutics has to say, "Of the 23% of the adult population who have ever visited a chiropractor, overall rates of satisfaction are very high. 83% or better are satisfied and less than 10% are dissatisfied or very dissatisfied. This even takes into consideration that the patients carry most of the financial burden for their care and cases are often complex."
Where can people with chronic pain learn more? Visit http://www.forestvillechiropractic.com for more information about Forestville, NY chiropractor, Dr. J. L. Mierzwa. New patients will receive a thorough exam to determine the cause of their pain and whether or not theirs is a chiropractic case.
"I don't have any interest in wasting your time. If I don't believe I can help you I'll tell you. There are more than enough people out there suffering with conditions that may be helped with chiropractic." Dr. Mierzwa concluded.
Dr. Mierzwa thinks this is important information for chronic pain sufferers and encourages people to like her page on Facebook to learn more. "I'd love your help in getting the word out" says Dr. Mierzwa.