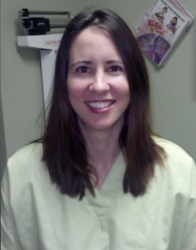 I feel that pregnancy should be enjoyed and celebrated, not endured.
Forestville, NY (PRWEB) November 16, 2012
Chiropractic care is beneficial for patients of all ages. Pregnant women experience drastic changes in their bodies in a very short period of time. Forward tilting of the neck & pelvis, hyper extension of the knees & upper back, flattening of the feet, backwards extension of the head and an accentuated low back curvature.
These problems cause various symptoms such as neck pain & stiffness, headaches, numbness & tingling, carpal tunnel, sciatica, upper & lower back pain, pelvic/pubic pain, rib, heel & foot pain and difficulty breathing. While many of these symptoms may be considered "normal" for pregnancy most pregnant mothers may experience relief with chiropractic care.
"I think that pregnancy is one of the most wonderful and empowering times during a woman's life" says Dr. Mierzwa of Forestville Chiropractic. "I feel that pregnancy should be enjoyed and celebrated, not endured. I loved being pregnant and I think every mother should be able to have that kind of enthusiasm. If it seems surprising that women should be adjusted during pregnancy it is probably even more surprising that infants and children could also benefit from seeing a chiropractor," Dr. Mierzwa added.
"I've had patients tell me that they've been told that their child is 'too young' to be adjusted. I jokingly suggest that they ask what the minimum age is. It's ironic, to me, that there seems to be no minimum age for medication." says Dr, Mierzwa
Infants and children often have conditions that have baffled their pediatricians. Chronic ear infections are a great example. Medline Plus defines them as fluid, swelling, or an infection behind the eardrum that does not go away or keeps coming back, and causes long-term or permanent damage to the ear.
"Often times, these children end up having tubes put in to facilitate drainage. What if a chiropractic adjustment could do something similar to that? In fact, chiropractic care can prevent tubes in 95% of cases" says Dr. Mierzwa.
Being adjusted is incredibly effective and much safer than general anesthetic. Other pediatric conditions commonly treated by chiropractors include colic, bed wetting, scoliosis, torticollis, ADHD and many others.
"Medical Doctors help you when you're in crisis. Chiropractors help patients in pain but are also interested in preventing future crises from occurring. That's where pediatric care comes in," says Dr. Mierzwa.
Are you suffering from pregnancy related symptoms and think chiropractic may be beneficial? Do you have children you'd like to have examined? Visit http://www.forestvillechiropractic.com for more information about Forestville, NY chiropractor, Dr. J. L. Mierzwa. New patients will receive a thorough exam to determine the cause of their problem and whether or not theirs is a chiropractic case.
"I shouldn't forget to mention that I'm certified in Webster's breech technique. It's a very effective method of turning breech babies by working on the mother." Dr. Mierzwa encourages people to like her page on facebook to learn more. "I'd love your help in getting the word out" says Dr. Mierzwa.