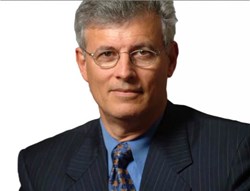 I carefully designed the Forex ProfitCaster to be a 100% standalone system, so it operates separately from your broker and trading platform.
Houston, TX (PRWEB) March 16, 2013
For those who have tried countless trading systems that all claim "fast, easy profit on the Forex Trading Market" but seem too good to be true and don't actually work, the Forex Profit Caster by Bill Poulos can be like a breath of fresh air. Unlike other trading systems that make false promises, this one is worth investing in because it really does teach users all about the Forex market and gets them successfully trading and making real profits almost instantly.
Forex Profit Caster is the latest in a range of successful trading strategies and comes from highly respected and recognized traders and trading tutors - Bill and Greg Poulos. It is a complete online trading product which means there is no waiting around time for the product to be delivered after purchase; it can be used anywhere in the world at any time of the day and is also compatible with most popular operating systems including iPad, Mac, Windows, and smartphones.
Forex Profit Caster has sophisticated and effective web-based software, using the massively powerful proprietary 'triangle' forecasting algorithms so that the software gives users very useful web-based alerts on potential profitable trades. The alerts come through via both text and email, which means there is no scope for missing a profitable trade and users don't have to physically watch the market all day in the hope of spotting a money-making trend. At the end of a trading day, the software will also create an efficient summary of recent events using a dual trading method, and the weekly coaching sessions that are held online gives access to Bill and his team thru Q&A sessions.
"Most trading software and profit-boosting products are targeted at either experienced traders or novices, and this is where Forex Profit Caster stands out. Our trading software provides an easy way for new traders to hit the ground running as well as acting as an incredibly useful tool for experienced traders. The Forex Profit Caster gives newbie traders literally everything they need to start predicting more reliable trends and make some real money, but it also means that those who already trade the Forex market can now increase their chances of winning more, more often," states Bill Poulos.
A Forex Profit Caster Review discloses that the program has 4 CD-ROM video tutorials, including a vibrant full color reference manual, trading blueprints and a quick start guide that come with all the trading blueprints and a quick start guide. Together, they teach traders everything they need really quickly so they can get trading and start earning almost straight away. The reason the Forex Profit Caster reduces risk so well is because unlike many pretenders on the trading system market, this one was actually developed by real professionals who know exactly how to play the game.
For those that want instant access to the program visit the official website here.
For a complete review on the latest updates then click here for more information.