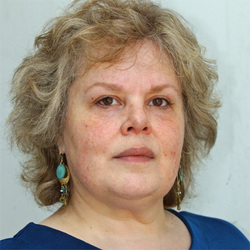 surrender to suffering/in which all is absolved, /after which all is comprehended
Northampton, MA (PRWEB) October 15, 2008
Tom Howard Books is pleased to announce the results from its fifth annual Margaret Reid Poetry Contest for Traditional Verse. Reena Ribalow of Jerusalem, Israel won first prize and $2,000 for her poem "Jerusalem of Heaven, Jerusalem of Earth". Hundreds of entries were received from around the world.
Ribalow's ode to her city observes how sublime monuments, laden with spiritual meaning, preside over cramped and dusty streets whose architecture mirrors the war-weary suspiciousness of the residents. "There are places where/a dark descent of street/does not suggest/an ancient river of blood," she admits--places that would be easier to love--yet she and so many others are "covenanted to this fatal city," a love that demands "surrender to suffering/in which all is absolved, /after which all is comprehended". This promise of peace is borne out in the poem's final section, which imagines a comforting domestic scene, rich with the scents and rituals of families who have come home to Jerusalem from all the lands of the diaspora.
The judges said, "For obvious reasons, more has been written about Jerusalem than any other city in the world. In the Hebrew Bible alone, the city is mentioned by name well over 700 times. In Hebrew, the word means 'founded peaceful', yet Jerusalem's subsequent history has seen a great deal of strife. This forms the burden of Reena Ribalow's heart in the first part of her moving, beautifully composed entry. In a powerfully personal, yet overwhelmingly universal application, the poet hauntingly describes streets 'narrow as a curse', windows with 'closed eyes', and ramparts with 'a heart of dust'. This is the Jerusalem of earth, a place that 'may', no, 'will' break the poet's heart. Arrestingly contrasted in the second section of her poem, the writer moves gradually to a more candidly realistic realization of the Jerusalem of heaven, where 'lemon blossoms drift upon the path' and 'ancestral shades stir the dusky air'. On such nights, she writes, Jerusalem no longer seems a city to break the heart, but a place of refuge where 'a wanderer like me is taken under the benedictory palms…warding off the dark.'"
Second prize of $1,000 went to Louis Girón of Kansas City, Missouri for "I Am a Fado Song". Fado is a Portuguese genre of popular song, whose seductive mystery, beauty and grief are personified in Girón's lyric. Bernard Mann of Austin, Texas won third prize and $500 for "Morning", in which a quiet moment at dawn becomes an opportunity to savor the harmonious dance of nature. Helen Bar-Lev of Metulla, Israel won fourth prize and $250 for "Two Zinnias", a nostalgic poem about searching for small moments of peace and beauty amid Jerusalem's urban strife.
High Distinction Awards of $200 each went to Debra Gundy, Aliene Pylant, Frank Salvidio, Joyce M. Shepherd, and Johnmichael Simon. Most Highly Commended Awards of $100 went to George Carle, Judith Ford, Joseph Gorman, Sandra Kasturi, Sam McCarver, Tim Napier, and Tony Peyser. Ten entries were also recognized as Highly Commended.
The top four winners, High Distinction and Most Highly Commended poems are published online at WinningWriters.com.
About Tom Howard Books and John H. Reid
The Margaret Reid Poetry Contest for Traditional Verse accepts original poems of any length. Both published and unpublished works are accepted. Traditional verse is broadly defined as any form of poetry that has been in circulation for 50 years or more. Poems should follow some kind of formal or informal pattern, which might involve rhyme, meter, line length, or repetition. The next contest will open for entries on November 15, 2008, with a postmark deadline of June 30, 2009. Entries are accepted online and by mail. For guidelines, please see http://www.winningwriters.com/margaret.
Contest sponsor and final judge John H. Reid is a former journalist and magazine editor who has published several novels, a collection of poetry, a guide to winning literary contests and fifteen books of film criticism and movie history. He lives in Wyong, Australia. Mr. Reid is assisted in the judging by Dee C. Konrad. A leading educator and published author, Ms. Konrad was Associate Professor in the English faculty of Barat College of DePaul University, and served as Dean of Liberal Arts and Sciences for the year 2000-2001.
About Winning Writers, Inc.
Winning Writers assists with entry handling and publicity for the Margaret Reid Poetry Contest and other literary contests sponsored by Tom Howard Books. Winning Writers is today's leading source for poetry contest information. We have been selected as one of the "101 Best Websites for Writers" by Writer's Digest for four years in a row (2005-08). Our online database, Poetry Contest Insider, ranks and profiles over 750 literary contests. Our free email newsletter offers news about free poetry and prose contests and quality literary resources.
Winning Writers was founded in 2001 by Jendi Reiter and Adam R. Cohen. Learn more at WinningWriters.com.
# # #