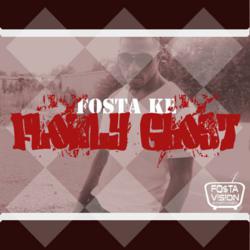 Miami, FL (PRWEB) November 14, 2012
Fosta Ke has released the mixtape "Flowly Ghost." The 23 track project, presented by Coast 2 Coast Mixtape Promotion, is now available for download.
Fosta Ke hails from Holly Springs, Mississippi. His childhood wasn't easy and he vowed at a young age to do everything in his power to become more than what is expected of a black teenager from Mississippi. Instead of allowing his struggles become a hinderance, Ke began participating in extracurricular sports and became more passionate about music. Inspired by Tupac, UGK, Eightball & MJG, and his uncle he began rapping to express his struggles in life.
Ke worked hard to produce his rhyme sequence which made people start to notice him. After college, he worked a 9 to 5 job until he decided to follow his passion of pursuing a career in the music industry. He began working with his friend Slick, a producer who did all the production for his debut mixtape "Flowly Ghost." Ke's single "Tricking" was featured on Hot 107.1 in Memphis and received radio play for three months.
Fosta Ke wants to represent the underdogs who work just as hard as those who have made it in the music industry. He also works hard to give his son a life he never had.
"Having my son took my game to a whole other level. I feel like I owe him the advantages that I didn't have. I owe him everything my daddy didn't give me. He makes me do things I never even imagined I could do," says Fosta Ke.
He is currently working on his next mixtape "Flowly Ghost 2: Genesis." Keep up with all Fosta Ke updates by visiting his website.
About Coast 2 Coast Mixtapes
Coast 2 Coast Mixtapes are the most widely distributed mixtapes in the world, with over 100 million downloads/plays generated by over 200 volumes officially hosted by major artists. Coast 2 Coast has a solid reach in the new music industry with a digital magazine, DJ coalition, industry tips blog, yearly convention, and more. Coast 2 Coast Mixtapes represents a unique opportunity for artists of all urban genres, from major to indie. For more information, visit http://www.coast2coastmixtapes.com.