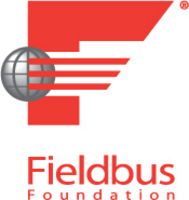 Achieving Operational Excellence with FOUNDATION Technology
Austin, Texas (Vocus) April 7, 2009
The Fieldbus Foundation today announced that its FOUNDATION™ fieldbus educational seminar in Baton Rouge, Louisiana, attracted nearly 100 attendees. The free event, which focused on the theme "Achieving Operational Excellence with FOUNDATION Technology," was conduced for industrial automation end users, system integrators and engineering firms seeking to learn about the economic benefits of the FOUNDATION automation architecture.
Dedicated technology breakout sessions are a key part of the Fieldbus Foundation's 2009 seminar program. Specific session topics include: Open, Scalable Integration/Segment Design & Layout; Process Integrity/SIL & SIF; and Business Intelligence/Maintenance & Troubleshooting.
According to Fieldbus Foundation Marketing Manager Bill Tatum, the success of the Baton Rouge educational seminar is evidence of the strong market demand for FOUNDATION fieldbus in North America and around the world. "Attendance at our end user seminars is increasing at a steady pace," said Tatum. "We are pleased to provide educational opportunities for automation end users and other process industry stakeholders that need to become familiar with the core principles of fieldbus technology."
Tatum added, "Our new seminar break-out session format has proven to be very popular with participants. At the Baton Rouge event, each of the educational sessions was well received; attendees enjoyed the in-depth technical content of the presentations, as well as open discussion of key fieldbus technology issues. The breakout sessions for all of our upcoming seminars can be attended 'ala Carte,' depending on whether the attendee would rather hear about "Segment Design & Layout" or "Open Scalable Integration."
The Baton Rouge seminar also featured presentations by two major end users of FOUNDATION fieldbus. David Landcaster of Bechtel (retired) delivered a presentation entitled, "Execution of World Class Projects." Mike Miller, Duke Energy (retired), presented "A Nuclear Perspective of FOUNDATION Fieldbus."
The Fieldbus Foundation's remaining 2009 seminar schedule includes:

April 21 - Calgary, AB, Canada
April 23 - Edmonton, AB, Canada
Oct. 15 - Long Beach, CA
Nov. 3 - Pasadena, TX
Nov. 5 - Houston, TX
The seminars count for Professional Development Hours (PDH), and lunch is included for all attendees.
For more information or to register for an upcoming seminar, please visit the Fieldbus Foundation's Website.
About the Fieldbus Foundation
The Fieldbus Foundation is a global not-for-profit corporation consisting of leading process end users and automation companies. Within the Fieldbus Foundation, end users, manufacturers, universities and research organizations work together to develop an automation infrastructure that provides process integrity, business intelligence and open scalable integration in a managed environment. For more information, visit their web site at http://www.fieldbus.org.
Contacts:
Bill Tatum
Fieldbus Foundation
Tel: 512.794.8890
Dave Campbell
Industrysource
Tel: 480.775.6020
Sue Fielder
Fieldbus Foundation
Tel: 44 (0) 1730 826607
# # #