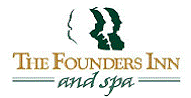 We expect the Stash rewards program to have a broad appeal to our guests
Virginia Beach, VA (PRWEB) March 07, 2013
The Founders Inn & Spa, Virginia Beach, Va., has joined the Stash Hotel Rewards Program, the largest independent hotel loyalty program in the United States, with more than 200 great independent hotel members across North America including the Caribbean and Hawaii.
Sascha Hemmann, Founders Inn & Spa General Manager, says, "The Stash Hotel Rewards program will be available to our guests effective April 1st. It is perfect for our guests, who are discerning travelers who prefer independent hotels but also like discounts, coupons and reward points. As a value-added amenity, the Stash program is a 'win' for them. They can get the room they want on the dates they want, and points add up fast. It is also perfect for The Founders Inn & Spa because it provides a way for us to compete with the hospitality giants that rely on points to generate business such as Marriott, Hilton, Hyatt, Wyndham and others. Now guests don't have to settle for 'sameness' to save for something extraordinary."
Stash Hotel Rewards lets their member guests accumulate points and redeem them without blackout dates. While most hotel reward programs limit members to only one chain of cookie-cutter properties, the Stash program allows travelers to earn points at a variety of upscale independent hotels. Stash partner hotels have an extraordinarily above-average TripAdvisor traveler rating of 86%.
Stash members earn five points per dollar spent on eligible room rates, earning a free night in as little as five stays…and sometimes faster. Stash points never expire, and redemption is simple, without the blackout dates or reward category restrictions found in many chain programs, which means all rooms are unlocked for redemption. Stash partner hotels also provide members with exclusive travel deals. Travelers can join Stash for free at http://www.stashrewards.com.
Stash partner hotels reflect a wide breadth of distinct brands to satisfy the needs of different travelers and occasions. They are diverse and include everything from historic inns to hip, urban boutique hot spots and one-of-a-kind resorts like The Founders Inn & Spa.
According to Market Metrix, frequent travelers are four times more likely to consider loyalty program membership very important when selecting a hotel. They want their business travel to get them closer to a romantic getaway or a family vacation.
"We expect the Stash rewards program to have a broad appeal to our guests," Hemmann says. "It is particularly well-suited for business and meeting travelers, frequent travelers who, on average spend more than 30 nights per year on the road. After all those nights away from home, these road warriors want something back. But it also offers our leisure travelers the opportunity to earn points for a return visit, or stays at other luxury hotels and resorts across the country."
The Founders Inn & Spa is a 240-room, Georgian-inspired luxury inn, spa and conference center located on Indian River Road, Virginia Beach, Va. The landscaped 26-acre resort features traditional English gardens and fountained lake, the full-service Flowering Almond Spa with a state-of-the-art fitness and aquatic center; 25,000 square feet of state-of-the-art meeting and conference space and the award-winning restaurant, Swan Terrace. Whether for the intimate hospitality of a country inn getaway, corporate meeting or a romantic wedding, The Founders Inn and Spa offers a luxurious atmosphere in a relaxing setting. The Founders Inn & Spa is a Virginia Green certified lodging facility. For reservations and additional information, please call 800-926-4466 or visit http://www.foundersinn.com.
Capella Hotel Group
The Founders Inn & Spa is managed by Capella Hotel Group, founded by Horst Schulze, former president and Chief Operating Officer of The Ritz-Carlton Hotel Company, along with several former Ritz-Carlton executives to create and operate hotels in distinctive markets. With the launch of two top-tier international hotel brands – Capella Hotels and Resorts and Solís Hotels & Resorts, the Capella Hotel Group has redefined the standards of luxury on a global scale, combining a new sense of luxury with superior customer service and distinctive design. For further information on Capella Hotel Group, visit http://www.capellahotelgroup.com.