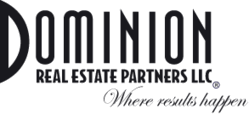 Scottsdale, Arizona (PRWEB) April 30, 2013
Arizona real estate company, Dominion Real Estate Partners, honored Ken Zentz, Fountain Hills Licensed Office Owner, with "Third Highest Office Volume, 2012" award and Dolly Rico & Sharon DeMoss, Goodyear Licensed Office Owner with "Third Highest Number of Closed Transactions, 2012" for their office's outstanding work in 2012. These awards were given out because the Arizona offices' home sales homes in Fountain Hills and Goodyear, Arizona. The award was presented at the company's Annual Awards Meeting in Scottsdale at the Blue Adobe Grille on April 25, 2013.
"We are extremely proud of these two offices and their commitment to their communities and residential homes in Fountain Hills and Goodyear. Ken Zentz and Dolly Rico/Sharon DeMoss have done a remarkable job of building teams of highly experienced professionals that know their markets", says Ronald C. Roberts, Designated Broker for Dominion Real Estate Partners.
Both offices had teams who made outstanding performances. Team Jacobson with the Fountain Hills/Show Low office won the Highest Team Volume Award. There to accept the award was Terry & Sue Jacobson and Terri Ashley.The company also recognized Goodyear team Blake & Suzanne Wold for their outstanding performance in 2012. The company has fourteen offices throughout Arizona.
Fountain Hills office is located at 16810 Avenue of the Fountains, Suite 211-33, Fountain Hills, AZ 85268. The Goodyear office is located at 1616 N Litchfield Road, Goodyear, AZ 85338.