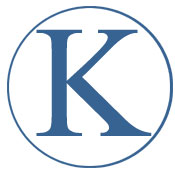 Scottsdale, Arizona (PRWEB) March 11, 2013
Fountain Hills accountant Dan Kuchan, understands that tax season can be a little difficult for some individual preparers and these problems become even more serious when faced with improper tax forms. Many people choose to have someone prepare their taxes every year; whether that is through online services or accountants there are many options available to successfully file ones taxes. One of the most difficult problems that a person can face is being handed the wrong tax forms, which is why Dan Kuchan is providing useful tips to save time and energy this tax season.
Fountain Hills accountant Dan Kuchan decided to share information about incorrect tax forms when one of his clients was presented an interest statement instead of a W-2. Every employee in the United States will receive some personal earnings statement in January of the New Year, such as a W-2. So, what should an individual do when they receive the wrong documentation? In the case of Kuchan's client, this fountain hills accountant recommends that a CPA or tax preparer get involved. This isn't just a case of the wrong piece of paper, if the proper documentation isn't filed with the IRS, then none of the information about individuals earnings will match. The employer should send documentation that the proper paperwork has been filed, and proof of the amended documentation.
Fountain Hills accountant Dan Kuchan recommends that individuals get in touch with their employers as the first necessary step, then make sure that the problem is corrected with the IRS. Sometimes this mixed up documentation has nothing to do with improper forms and instead has to do with a corrected wage statement, and this document must be attached to any return. However, if it is an interest statement there is no need to attach this to any return, and this document should be kept in their records. Additionally individuals should note the date that they receive this document from their sender, because this is vital information to have to avoid penalties in the future. In dealing with any new documents, it is important to address them in a timely manner, so that taxes can be handled efficiently and properly.
Fountain Hills Accountant Dan Kuchan provides useful information to clients every tax season in an effort to educate clients on the important steps in the tax preparation process. If individuals are concerned about filing their own taxes, they should utilize the services of top CPAs in the field like that of Dan Kuchan.
###
Fountain Hills Accountant Dan Kuchan Contact Information:
http://dankuchan.com/
Phone 480-837-6083
Fax 480-837-0097