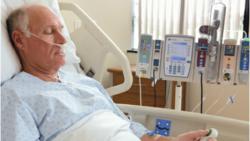 respiratory depression can even if there are no errors that are occurring with the pump
Chicago, IL (PRWEB) September 20, 2012
In a recent interview on Patient-Controlled Analgesia (PCA) pumps, Project Health Radio interviewed Michael Wong, a health and safety advocate and founder of the Physician-Patient Alliance for Health & Safety (PPAHS), an advocacy group devoted to improving patient health and safety.
Project Health Radio is a non-profit, Chicago-based national health communications organization specializing in producing and distributing information on health and well being. Their talk shows are nationally syndicated programs broadcast on 106 stations across the country, including WKQX (Q101, Chicago, WAAF (Boston), WWLE (New York), KALI (Los Angeles), KSJX (San Francisco/San Jose).
In this interview, Mr Wong reminded listeners of the benefits of using patient-controlled analgesia (PCA) pumps:
"First of all we have to understand that PCA is used to manage pain and for patients to manage their pain most often after surgery. Many studies have shown the benefits to using PCA including better pain management, better utilization of nursing resources, increased patient satisfaction, and improved pulmonary function."
Mr Wong also discussed the dangers of PCA:
"But, as well, your listeners should really know the dangers associated with the pump. In reports filed with the FDA between 2005 and 2009, there were more than 56,000 adverse events and 700 patient deaths linked to PCA pumps ... as the systems are supposed to work, no overdose or that kind of thing is supposed to occur. However, there are some errors in terms of programming the pump that have been observed. But as well, respiratory depression can even if there are no errors that are occurring with the pump."
Four patient safety questions were discussed during the interview for patients, their families and caregivers to keep in mind about PCA pumps:
1. How does this pump work?
2. Are the patient's oxygen levels being monitored?
3. Is the patient being monitored for adequacy of ventilation with capnography?
4. Have the patient's weight, medical conditions, and other medications been taken into account before the PCA is hooked to the patient?
These key questions are part of a patient safety checklist recently released by PPAHS, which was developed with the help of a team of renowned healthcare experts.
The PCA Safety Checklist reminds caregivers of the essential steps needed to be taken to initiate Patient-Controlled Analgesia (PCA) with a patient and to continue to assess that patient's use of PCA. The PCA safety checklist targeting PCA can be viewed and downloaded for free by going to http://www.ppahs.org or clicking here.
To hear the interview, please go to;
http://www.projecthealthradio.org/shows/20120802.mp3
As well, a transcript of the interview can be read on the PPAHS website: http://www.ppahs.org
About PPAHS
The Physician-Patient Alliance for Health & Safety (PPAHS) is an advocacy group devoted to improving patient health and safety. PPAHS, whose members include physicians, patients, individuals, and organizations, was inspired by Howard Snitzer, who survived 96 minutes without a heartbeat. Snitzer's resuscitation by volunteer paramedics and Dr. Roger White at the Mayo Clinic is a truly remarkable story.
PPAHS Executive Director Michael Wong is a graduate of Johns Hopkins University and is currently on the editorial board of the Journal of Patient Compliance, a peer-reviewed journal devoted to improving patient adherence. Wong is passionate about improving patient safety and health outcomes through technology like capnography, a type of patient monitoring.
For more information and to download the PCA safety checklist, please visit http://www.ppahs.org.