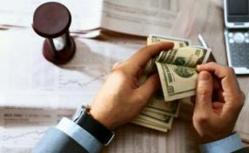 Energy resources are being consumed at an all-time high, and the additional supplies reached through fracking will satisfy the worldwide demand.
Austin, TX (PRWEB) March 31, 2012
Fracking is the latest energy industry trend set to earn investors huge returns. It has inspired Absolute Wealth to provide expert insight on the fracking stock plays making the most noise in the investment market.
Fracking companies are exploding in value. Absolute Wealth and its membership program the Independent Wealth Alliance have published "Sideways Oil: How "Super-Drilling" is Re-Establishing America as an Oil Power and How You Can Benefit" to assist investors in identifying the best companies using fracking. Their stable, high-yield, tax-advantaged income spells major investment gains.
According to today's AbsoluteWealth.com article, America is being sent back in time, when the oil craze attracted settlers to the Southern fields, Rocky Mountains, and Alaskan Frontier for the precious "black gold." Now, in a moment of pure investment opportunity, an oil boom is hitting America all over again.
Instead of drilling strictly for crude oil, fracking allows energy companies to reach natural gas deposits trapped inside shale rock formations. Natural gas is a cleaner fossil fuel than oil and has high global demand. Horizontal, or sideways drilling, is the energy industry's next big thing.
The huge supply of natural gas accessible through fracking will change the global energy mix. That makes investing in fracking companies very smart. The natural gas supplies released by sideways oil techniques are huge, and will take America into energy independence.
The article said drilling contractors, equipment manufacturers, technology companies, and transporting industries will be improved by natural gas's booming production. Absolute Wealth's Special Report highlights the valuable links in the fracking supply chain that are sure to expand thanks to the positive economic impact.
"Sideways Oil" gives investors a reliable source of investment income. Unlike alternative energy investments, oil is a proven industry. Energy resources are being consumed at an all-time high, and the additional supplies reached through fracking will satisfy the worldwide demand.
"Sideways Oil" provides the most conclusive and accurate information on making smart investments in fracking. The experts behind Absolute Wealth and the Independent Wealth Alliance bring innovative, cutting-edge opportunities to investors. Their investment techniques are guaranteed to help investors identify the winners in this opportune time. Find the fracking stock plays that promise the highest returns in "Sideways Oil," available only to Independent Wealth Alliance subscribers.
Absolute Wealth is an expert team of real investors and advisors devoted to identifying winning strategies for exceptional returns. Members subscribe to the Independent Wealth Alliance for professional investment analysis and recommendations on the latest trends and progressions. For more, visit AbsoluteWealth.com.