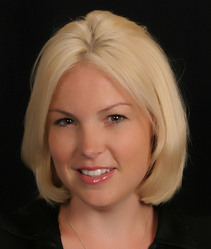 With their Big 30 Benchmark Report on Franchise Marketing, St. Jacques introduced a new level of expertise to the unique demands of marketing franchise organizations
Morristown, NJ (PRWEB) September 11, 2007
St. Jacques Franchise Brand Marketing, an advertising agency that specializes in growing the reputations and corporate images of respected franchise organizations, today announced that it has hired Sally Facinelli to become Vice President of Business Development. In her new role, Facinelli will be responsible for expanding the agency's reputation, identifying new clients, and actively representing St. Jacques before the franchising community. Facinelli has effectively opened a West Coast business development office for St. Jacques.
"With their Big 30 Benchmark Report on Franchise Marketing, St. Jacques introduced a new level of expertise to the unique demands of marketing franchise organizations," Facinelli says. "My job is to extend that thought leadership throughout the franchising community."
Facinelli's franchise roots run deep. In her three-and-a-half years with Aussie Pet Mobile, where she rose to the position of Vice President of Franchise Development, Facinelli guided the organization from 13 franchises to more than 250. At IFX International, Inc., Facinelli became Director of Operations, responsible for management, training, customer development and support. Throughout her career, she has been actively involved with the IFA, serving as Ambassador for new franchisors and suppliers, as a member of the IFA Technology Committee, and as Co-Chair of the San Diego Women in Franchising Network. She is a Certified Franchise Executive (CFE).
"Sally's authentic passion for service and her impressive achievements in franchising," states St. Jacques President and Creative Director, Philip St. Jacques, "make her the ideal representative for our agency. She embodies all the qualities we want to bring to our clients: enthusiasm, intelligence, experience and most of all - a real desire to see our customers succeed."
Facinelli adds, "I knew St. Jacques was the right place to be because of the way Philip and Michael [St. Jacques, co-founder and President, Client Relationships] talk about their business as a way of helping people. Together, we want to help franchisors address their unique marketing, brand building and advertising needs to drive system growth."
St. Jacques Franchise Brand Marketing was founded in 1991 to meet the special communications demands of franchisors and franchisees. Headquartered in Morristown, New Jersey, the agency serves brands such as ADP, CENTURY 21, Yum!, Artuzzi's and many others.
About St. Jacques Franchise Brand Marketing:
St. Jacques has over 15 years of experience in creating and executing integrated marketing programs for some of the largest and most respected franchise organizations in the world. St. Jacques' core competencies are in supporting organic growth, lead generation, event marketing, franchise training, market share growth, sales alliance marketing and internal communications, St. Jacques professionals have more than 11 years of direct, client-side franchise marketing experience between them in financial services, hospitality, travel, business and real estate brands.
For more information, please visit http://www.franchisefame.com
###