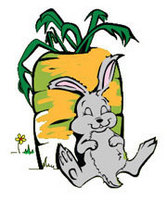 The main point we wish to make is twofold, firstly coloring is great for stimulating your children's imagination and letting their minds roam free
New York, NY (PRWEB) November 22, 2010
e-coloringpages.org happily announces the launch of their online resource to aid parents teach their children, expand their horizons and stimulate growth by exercising the imagination.
e-coloringpages.org encourages parents to remember the timeless benefits of coloring pages for their preschoolers and even older children. There is no need to spend large amounts of money on the latest trend in toy innovation when the basic concepts to shape your child's development can be found for free at e-coloringpages.
Aside from the simple, pleasant act of coloring, the creators of e-coloring pages are offering parents the ability to help their children develop important hand-eye coordination and fine motor skills. Coloring inside the lines can help gauge progression throughout childhood.
Physical dexterity isn't the only advantage to practicing the art of drawing and coloring. It's, also, an excellent method to observe a child's mental and emotional well-being. Parents can use their children's drawings to delve into their developing psyche and discover if they're processing information positively or negatively.
"The main point we wish to make is twofold, firstly coloring is great for stimulating your children's imagination and letting their minds roam free," says Robert Brown, creator of e-coloringpages.org. "But it also has a serious and beneficial psychological angle to it, many child therapists will use coloring as a way to see how a child is really feeling, the way they express themselves through colors is very indicative of their state of mind and the emotions they feel."
To download free coloring pages, just enter a primary e-mail in the form on the website and hit the download button.
For further information regarding free coloring pages services, please fill in contact us form. They will respond as soon as possible.
Contact:
Robert Brown
+386.59064200
Info(at)e-coloringpages(dot)com
###