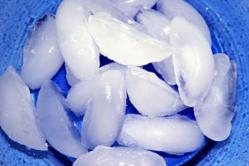 An ice maker is one of those luxuries you just can't live without once you have it!
Pittsburgh, Pennsylvania (PRWEB) June 25, 2012
"An ice-maker is one of those luxuries you just can't live without once you have it," says Bob Beall,the most referred plumber in Southwestern Pennsylvania. Beall, Mr. Rooter Plumbing Pittsburgh, says, "You quickly get used to serving iced drinks whenever you want them, especially when you can enjoy both crushed ice or cubes."
Once you have the ice maker, you need to hook it up. Mr. Rooter has shared a thorough video at Mr. Rooter Media Center.
According to Mr. Rooter, "out of the back of the fridge you'll see a fitting or small tube you will connect to an ice maker pipe, which in turn connects to a stop valve in a valve housing in the wall or through a hole in the floor to a valve in the basement water line." An ice-maker kit, on the other hand, comes with everything you need–pipe, box, and valve.
"It's the easiest installation method. It does, however, "require you to cut in a T-fitting into a cold water line and take a small-diameter line to the valve in the box," says Beall.
Mr. Rooter's Tip Of The Day
IMPORTANT: Typically the valve has a 1/2-inch threaded shank that takes 1/2-inch female fittings.
Tip #1 Alternative is to sweat a copper extension directly to the inside of the shank.
Tip #2 Mount the box, using 2X spacers called "scabs" to close up the stud opening to the width of the housing flanges.
Tip #3 Connect the pipe to the interface fitting you installed on the threaded shank. Now it's time to connect the tubing.
Tip #4 Connect one end of the supply pipe to the valve.
Tip #5 Connect the other side to the fridge.
Tip #6 If the fridge has a cable, connect to it instead. It may need a coupling if one isn't on the fridge's tubing
Tip #7 Tighten all connections, turn the water on at the valve, and check for leaks.
Tip #8 Ice will be ready in a few hours, once all the air has been purged from the line.
BONUS TIP: Throw out the first few batches….the result will be fresh, crystal clear ice, very important on a hot summer day.
Mr. Rooter Plumbing Pittsburgh offers the free second opinion and 24/7 emergency plumbing services. Drain cleaning summer special: $95
There's A Reason They Call Us Mr.™
Debra Santavicca PR, SMM, WebIT
Mr. Rooter Media Center
724-553-9510
http://www.mrrootermedia.com