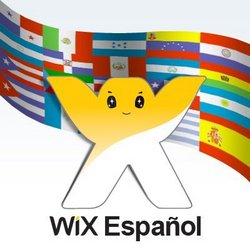 Now, Spanish speakers can easily design customized Flash websites using a fully-translated platform.
New York, NY (PRWEB) January 4, 2011
This week marked the launch of Wix Español - the Spanish version of website builder Wix.com. Now, Spanish speakers can easily design customized Flash websites using a fully-translated platform.
Wix Founder & CEO Avishai Abrahami comments, "This is the perfect way to start a new year, and a whole new direction for the Wix Community. Thanks to an incredible effort by an extraordinary team across all departments of Wix.com, Wix is entirely in Spanish."
The Wix product is a graphic-based, online web editor that lets you easily make your own website by dragging and dropping design elements onto a free website "workspace". Users can add text, images, media files, buttons, links, widgets and more without the need to enter in a single line of code. There is also a large gallery of free web templates users can customize with Wix. The tool is highly useful for small business owners, freelancers, artists, photographers, non-profit organizations and anyone else looking for a creative and simplified solution for online promotion.
Translating the heart of Wix - the editor itself – makes it easier for Spanish speakers to quickly compose their own free websites, with a natural workflow using prompts in their native tongue. Everything from choosing a site name to customizing design elements to adding pages to publishing is done with intuitive, Spanish-based prompts.
The translation effort extended past the product itself, into areas such as billing and support. Website builder users can get instant answers from an ISQ feature, in Spanish. Free website hosting is provided for all sites built with Wix, and users can now upgrade their free websites to a Wix Premium package through a fully-translated billing system.
Wix.com itself was translated as well. Main site areas like the gallery of free website templates, showcase of the best Flash websites built with Wix are in Spanish. When someone enters Wix.com, he or she can click on a national flag icon located at the top right corner of the page.
Wix has been multilingual "friendly" for awhile; the company has been running Spanish and French channels on both Facebook and Twitter since last year. German, Spanish, French and Italian homepages came into creation at around the same time, visible through icons of national flags on the upper right corner of each version of wix.com.
"This massive translation effort takes things to a whole new level, exposing Spanish speaking members of the Wix Community to a much more personalized version of the entire user experience," says Ido Rabiner, Product Manager of the Wix Languages project.
Wix plans to continue the translation effort so Wix users from all countries can build their own websites with the same ease of use as English and Spanish speakers. The Portuguese version is due out this month, and at least 3 more languages to be released this year.
Wix Español can be visited from the main Wix page through the Spanish flag icon at the top right. You can also join Wix Español on Facebook and Twitter for regular updates on new product features, promotions and Wix-related news.
Wix was created in 2006 and is funded by Mangrove Capital Partners, Bessemer Venture Partners and Benchmark Capital. The company is located in New York, with offices in San Francisco and Tel Aviv.
###