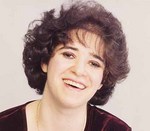 Prick a conscience with the point of satire.
Northampton, MA (PRWEB) March 01, 2012
The 11th annual Wergle Flomp Humor Poetry Contest will award $3,600 for the best humor poems. This contest is free to enter and open to all poets. Prizes of $1,500, $800, $400 will be awarded, along with 12 honorable mention awards of $75 each. Submit entries online at WinningWriters.com by April 1. The winning entries will be published online at WinningWriters.com.
Jendi Reiter will be the final judge of the contest. She is the author of the poetry collection A Talent for Sadness (Turning Point Books, 2003) and the award-winning poetry chapbooks Swallow (Amsterdam Press, 2009) and Barbie at 50 (Cervena Barva Press, 2010). She recently received a Massachusetts Cultural Council Artists' Grant for Poetry, the OSA Enizagam Award for Fiction, and the Anderbo Poetry Prize.
"Light verse needn't mean lightweight," says Ms. Reiter. "If it took you 15 seconds to write your poem, I probably won't spend more time on it, either. Humor poetry is a delicate blend of timing, cultural relevance, and linguistic agility, with bass notes of absurdity and finished off with an aroma of antisocial tendencies. Getting this balance right may require even more effort than a serious poem.
"My wishlist for this year's contest: More parodies of contemporary poems rather than famous old chestnuts. Reach beyond the Victorian and early Modernist poets we all studied in high school. Prick a conscience with the point of satire."
The Wergle Flomp Humor Poetry Contest is one of five contests hosted at WinningWriters.com. These include the Tom Howard/John H. Reid Short Story Contest, the Sports Poetry & Prose Contest, the Margaret Reid Poetry Contest for Traditional Verse, and the Tom Howard/John H. Reid Poetry Contest. Over $25,000 will be awarded in all.
About Winning Writers, Inc.
Winning Writers is today's leading source for literary contest information. We have been selected as one of the "101 Best Websites for Writers" by Writer's Digest for seven years in a row (2005-2011). Our online database, Poetry Contest Insider, includes complete guidelines and rankings for over 1,250 poetry and prose contests. Our free email newsletter offers news about quality free contests and literary resources. Winning Writers was founded in 2001. Learn more at WinningWriters.com.
# # #