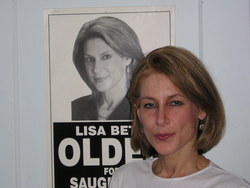 New York (PRWEB) July 21, 2008
High Profile New York Divorce Lawyer Lisa Beth Older, Esq. is pleased to announce that she now offers consumers FREE video divorce information on her website which was previously sold on the open market. Go to http://www.nyc.divorcelawyer.net to view its content on divorce.
Go to the website http://www.nycdivorcelawyer.net and click on any free chapter, anything from prenuptial to separation agreements to custody and child support, or whether it's information about Family Court, about custody, equitable distribution, uncontested divorces or contested divorces. You'll even find video divorce information about prenuptial agreements.
Attorney Lisa Beth Older wishes for this information to be helpful when contemplating a divorce or even preparing for marriage. You may now view "Divorce Tactics" the TV show FREE with New York City divorce Lawyer Lisa Beth Older, Esq. This free and easily obtainable comprehensive overview of information may be viewed in your own home and should help consumers and prospective clients understand the intricacies of divorce process without having to pay for the video which previously sold for $29.95.
http://www.nycdivorcelawyer.net
By:
Lisa Beth Older, Esq.,
Contact me at 212-786-0901
Or lolder @ earthlink.net
NOTE: WAIVER: This is Consumer information not intended as legal advice. This article and web video is offered solely for public interest information and a form of informative entertainment. Please be sure to consult with a reputable divorce lawyer before making any legal decisions about your life. Enjoy the video!
###