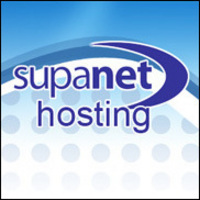 Signing up to a hosting package and buying a domain was easy and didn't take very long at all
Burnley, Lancashire (PRWEB) September 11, 2007
The new look Supanet Hosting website has met with approval from the fast host company's customers.
Visitors to the newly designed portal have advised that the three step ordering process and clear layout made signing up to Supanet Hosting's service simple and easy.
Richard Cook signed up to a hosting package just after the new look site was launched in August, he said: "It was clearly laid out and very simple, I would recommend it.
"Signing up to a hosting package and buying a domain was easy and didn't take very long at all," he continued.
The launch of the redesigned site has also been followed by Supanet Hosting offering the 60 Minute Money Back Guarantee to all customers.
Supanet Hosting.is promising to give a full refund to any customer who is unable to build and get their site online within 60 minutes of signing up.
It is all part of the company's pledge to revolutionise the web host industry.
Sam Benson, Product Marketing Manager for Supanet Hosting said: "It's always pleasing to receive feedback from our customers.
"The response to the new site design has been overwhelmingly positive and shows that we are on track to achieve our aim of revolutionising industry," Benson added.
About Supanet
Supanet has provided internet access and a range of other services to UK customers since 1998. The company prides itself on continuing to lead the market with exciting and innovative offers.
The Supanet portal offers free, quality content, with services including free webmail, SMS services and comprehensive online help. Commercial partnerships with, among others, Ask, MIVA, MoneySupermarket and uSwitch provide valued services for visitors to the site.
About Supanet Hosting
Supanet has one of the best-connected hosting facilities in the world, and have invested a great deal in both network equipment and backbone connections so customers get the fastest access possible to their content. This efficient infrastructure means that Supanet can offer its customers a great-value, high-quality service.
###