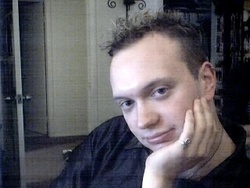 The Felching of the Oct'pus
Northampton, MA (PRWEB) August 15, 2009
Winning Writers is pleased to announce the results from its eighth annual Wergle Flomp Humor Poetry Contest. "Randy Cousteau" of Massachusetts won first prize and $1,359 for his spoof poem, "The Felching of the Oct'pus". 776 entries were received from around the world.
Jendi Reiter, judge of the Wergle Flomp contest, said of the winning entry: "Strangely charming and disgusting at the same time, this well-crafted formal poem tells the story of two undersea creatures who overcome species-incompatibility to find romantic satisfaction."
Louis K. Lowy of Miami Lakes, FL received second prize and $764 for "Poetry Workshop (Mary had a little lamb)". Reiter said, "Lowy's poem is clever light verse that makes a serious point. Too often, I hear from writers whose original voice has been 'workshopped' into oblivion." Lenny Lianne of Ramona, CA received third prize and $338 for "Hurl", a parody of Allen Ginsberg's "Howl" that applies the Beat poet's distinctive language of excess to American junk food rather than the countercultural lifestyle.
Twelve honorable mention awards of $72.95 each were also made, and all prizewinners were published online at WinningWriters.com, along with twelve finalists. $3,336.40 was awarded in total, making the Wergle Flomp one of today's largest competitions for humor poems.
The Wergle Flomp Humor Poetry Contest is sponsored by Winning Writers. Submissions for the 2010 contest are accepted now through April 1, 2010. The prize pool has been increased to $3,600, including a top prize of $1,500. Entry remains free. Submit online through our new streamlined process at WinningWriters.com.
About Winning Writers, Inc.
Winning Writers is today's leading source for poetry contest information. We are proud to have been selected as one of the "101 Best Websites for Writers" by Writer's Digest for five years running (2005-09). Our online database, Poetry Contest Insider, ranks and profiles over 750 poetry contests and over 300 prose-only contests. Our free email newsletter offers news about free poetry contests and quality literary resources.
Winning Writers was founded in 2001 by the husband-and-wife team of Adam Cohen and Jendi Reiter. Learn more at http://www.winningwriters.com/.
###