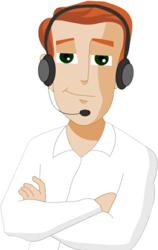 Los Angeles, CA (PRWEB) March 20, 2013
Freedom800.com, a cloud-based phone service that provides toll-free numbers with an advanced suite of answering options to small business, has expanded its feature set to include Fax On-Demand, Personalized Music On-Hold, Dial-By-Name Directory and Informational Extensions.
"Sophisticated communications services are at the heart of many smaller businesses," said Tim Paulino, an award-winning Telecommunications Analyst at Freedom800.com. "By listening to our customers, we were able to create the optimal balance between the features most business owners wanted and the lowest pricing possible."
The virtual phone service gives smaller businesses the ability to project an established, professional image, expand their reach and simplify their communications infrastructure. With a wide array of advanced features, Freedom800.com is able to deliver the image, productivity and polish of a Fortune 500 corporate telecommunications system at an affordable price.
Freedom800.com allows a small business to project a professional image to callers at all times, without tying a businessperson down to an office. In addition, Freedom800.com's cloud-based toll free phone service allows businesses to scale quickly while keeping maintenance costs low.
The newly included features allow businesses to connect seamlessly with customers by providing additional flexible automated options including:

Fax On-Demand allows a business to load documents to their account that callers can request via fax instantly, an ideal tool to provide order forms, product sheets, maps or other information.
Informational Extensions give a business the option of creating an unlimited tree of extensions for informational recordings and fax-on-demand documents, providing automated responses to common customer questions.
Dial-By-Name Directories allow callers to quickly reach the precise person they need, without an extension, and Personalized Music On-Hold gives a business the opportunity to personalize their presence to incoming callers.
Businesses can pick from a new toll-free number or transfer their current number to Freedom800.com. The service can be programmed with a unique tone to alerts clients using a personal cell that an incoming call is about business. Calls that are not picked up are routed to the company's voice mailbox, not the client's personal voice mail. The virtual system can also be set up with mailboxes for each employee.
The phone service has also expanded its Budget Plan to include 25 mailboxes, an increase of 15 mailboxes. "By adding to our included feature set, we're giving our customers an extra edge in the marketplace," said Paulino. "These are the types of features and cost structure that will help any small business succeed."
About Freedom800.com
Freedom800.com is owned and operated by Telecentrex Communications, a privately held company based in Los Angeles, CA. Freedom800.com offers a virtual phone service providing 800 numbers that help create a professional, trusted image for businesses. The cloud-based service can be deployed within 5 minutes and works in conjunction with any existing phone service, anywhere in the world. It's designed to help small businesses' project an established, professional image, expand their reach and simplify their communications infrastructure and fits any small business' budget.
For more information, visit http://www.freedom800.com.