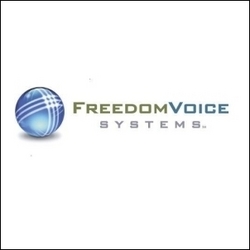 Encinitas, CA (PRWEB) November 6, 2007
FreedomVOICE Systems, a licensed telecommunications carrier specializing in business communications, virtual office solutions and hosted telephone systems to support small business image and growth, today announces it will participate in the Water for Sudan project and has added the charitable organization to a list of other causes it supports.
"I think the Water for Sudan project is tremendously important," said Eric Thomas, CEO and founder of the 11 year-old company. "We take for granted just turning the tap to get clean water. Hundreds of thousands of Sudanese villagers are forced to walk many miles to get water. And, it is usually contaminated. It's an honor and privilege to help."
Founded in 2003, Water for Sudan is a United States-based organization currently operating in Sudan, drilling fresh-water wells for villages in the southern portion of the country where disease caused by an unsafe water supply is rampant. Without locally available water, entire villages frequently migrate to areas where there is water, preventing the establishment of schools, health clinics, markets and social infrastructure.
So far in 2007, ten new wells have been drilled, bringing the total number to 17. These water sources have saved countless lives and now benefit nearly 60,000 native people according to organization sources.
"I first learned about Water for Sudan through Rotary International, of which I am a member," said Thomas. "FreedomVOICE will pay for the drilling and outfitting of a well in one of the Sudanese villages and we intend to do the same every quarter going forward. One of the things I really like about working with Water for Sudan is I know the dollars we spend are going directly to save and improve lives."
According to Salva Dut, founder of Water for Sudan, it now costs about $5,000 to drill each well. The entire village participates and when operational, the well becomes the property and responsibility of that village.
Dut became one of the Sudanese "Lost Boys" at age 11, walking more than 1,800 miles to relative safety in Ethiopia and Kenya when civil war ravaged his village. Ten years later, he made it to the U.S. After learning English and acquiring an education here, he returned to Sudan to be reunited with his parents. His father was gravely ill from drinking contaminated water, the only available in his village. Dut came back to the U.S., determined to get funding to dig a well in the village. Shortly thereafter, he formed Water for Sudan, a 501 c 3 non-profit charity.
"As FreedomVOICE continues to prosper, we will continue supporting worthy causes," said Thomas. "For many years we've been a Circle of Care member at Children's Hospital. Our donations help them buy essential equipment, new technology and expanded research. In our own small way, by supporting these organizations, we feel we're giving something back."
For more information about the Water for Sudan project, visit http://www.waterforsudan.org.
About FreedomVOICE Systems
Founded in 1996, FreedomVOICE Systems (FVS) develops and markets a comprehensive slate of integrated virtual office solutions for business communications that allows professional offices to interact more effectively with their customers, clients, patients and associates. FVS' feature-rich systems and flexible technology enable users to enhance their image, communicate seamlessly whether by voice, fax or email, track marketing effectiveness and promote their service by increasing their availability.
The company offers a wide array of products and services from 800-number toll free services to more advanced unified communications systems. For more information, please call 800-477-1477 or visit our web sites.
Contact:
Bruce Bond
FreedomVOICE Systems
800-477-1477 ext. 822
bruce @ freedomvoice.com
###