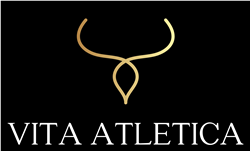 BE FIERCE - BE STRONG - BE CONFIDENT - BE KIND - BE YOU
Hermosa Beach, California (PRWEB) December 01, 2018
Vita Atletica announces the arrival of their new activewear and athleisure brand available exclusively online beginning December 1st. Vita Atletica's mission is to empower women through the use of cutting edge designs and materials to make them look and feel confident, strong and beautiful. One of their slogans:
BE FIERCE / BE STRONG/ BE CONFIDENT/ BE KIND/ BE YOU
Encourages women to lift each other up in positive ways and be each other's strength. Vita Atletica lives by this vision. The brand was created in 2018 by husband, wife and sister team; their collection centers on women's athletic staples: leggings, sports tops, sweatshirts, casual tops and jackets, all designed to be mixed to fit an active lifestyle. From hardcore workouts to all-day comfortable wear, Vita Atletica has it covered.