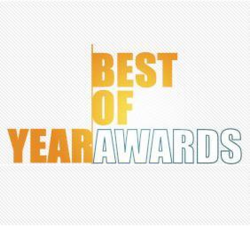 As cellular technology becomes more popular in home security, our experts found that FrontPoint Security's cellular solutions stand as a clear industry leader.
Pittsburg, PA (PRWEB) March 13, 2013
SecuritySystemReviews.com has revealed the results of its Best Cellular Security System list for this year and among the awardees is FrontPoint Security. The leading home security system reviews website awarded the top spot to FrontPoint Security Systems for offering reliable cellular services and great customer service support. The site published its 2013 rankings of the best cellular monitoring companies in the country to help consumers be informed of the top security services today.
Cellular monitoring has been a popular choice for home security systems over recent years. This is mainly because the device works independently without the need of a phone line or the Internet. Unlike other services, cellular security systems have built-in cellular channels that use wireless signals to connect the security systems to the monitoring station. This means that even if the phone lines are cut and the Internet is down, the security system will still be able to contact the monitoring station in case of emergency. Because of this great reliability, the best home security systems in the market have started offering cellular monitoring to clients. And based on SecuritySystemReviews, among all these security system companies, FrontPoint Security has proven to be the best.
According to the review website's home security system comparison, FrontPoint offers one of the best services with its state-of-the-art technology and affordability. Using General Electric (GE) wireless equipment, the company offers 100% cellular monitoring making sure that clients get reliable service even without a phone line or Internet present. The company also employs the latest GE wireless devices for each of its system. It makes use of GE Simon XT Control Panel and "peel and place" sensors for an easy to set up system.
FrontPoint also provides great customer service to every client. After a short consultation with FrontPoint's security expert, the company will pre-program the system for its client, have the item shipped at their doorstep free of charge and include a simple guide for easy set up. The compact control panel easily fits any table top or can be easily mounted on the wall. After set up, a simple call to FrontPoint will automatically activate the system. Customer support is also always present and a supports staff is always ready to answer any inquiry clients may have.
"Love the ease of installation, great customer service and great response to alarms. I have had the system for over a year now and could not be happier," wrote Kevin White.
FrontPoint also makes sure its clients get more than what they paid for. Considering all its system features, the company still manages to offer affordable prices for its packages. No wonder SecuritySystemReviews.com gave it a five out five rating.
To learn more about FrontPoint Security and other security systems, visit SecuritySystemReviews.com
About SecuritySystemReviews.com
A website dedicated to providing the latest news and information on home security systems, SecuritySystemReviews.com offers in-depth research and fact-base reviews. Led by a team of industry experts, the website aims to help consumers learn more about security systems so they can employ the best one for their homes.
# # #