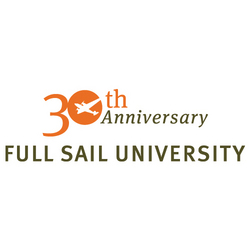 After teaching in the Digital Arts and Design program, I saw the opportunity to develop a curriculum around Flex Framework
Winter Park, FL (PRWEB) June 17, 2009
Full Sail University (fullsail.edu), an award-winning entertainment media institution near Orlando, FL, is now offering a course in Adobe Flex Framework in the new Web Design & Development Bachelor of Science Degree Program. Full Sail is one of the only schools in the world to offer this innovative education to its students.
Utilizing many web based programs, Flex Framework is a free, open source framework for web developers to build highly interactive web applications that are fully functional on all major operating systems, web browsers and desktops. Notable companies that develop Flex Framework applications for their websites are The Discovery Channel, Wilson, and The American Cancer Society.
The Flex Frameworks course reinforces and builds upon ActionScript knowledge presented in the previous Flash platform courses. Students will explore the Flex software development program and be introduced to concepts such as layout containers, data binding, and flash remoting. The course also teaches students how to architect, develop, and deploy Rich Internet Applications utilizing the open-source Flex Framework.
"After teaching in the Digital Arts and Design program, I saw the opportunity to develop a curriculum around Flex Framework," said Jason Madsen, Course Director of Flex Framework and Object Oriented Programming. "This course deals with application development for the web and is a real marketable skill set that can be implemented in our students future careers which will give them an advantage in the web development industry."
About Full Sail University:
Since 1979, Full Sail University, located outside of Orlando, FL, has been an innovative educational leader for those pursuing careers in the entertainment industry. With over 32,000 alumni, graduate credits include work on OSCAR®, Emmy® and GRAMMY®-winning projects, best-selling video games, and the #1 grossing U.S. concert tours. Full Sail's 190-acre campus and online education platform proudly welcomes over 7,000 students from 50 states and 65 countries.
Full Sail currently offers a total of 23 degree programs including: Associate of Science Degrees in Graphic Design; Bachelor of Science Degrees offered in Computer Animation, Digital Arts & Design, Entertainment Business, Film, Game Art, Game Development, Graphic Design, Internet Marketing, Music Business, Recording Arts, Show Production & Touring and Web Design & Development; and Master of Science Degrees in Education Media Design & Technology, Game Design, Entertainment Business, and Internet Marketing; and a Master of Fine Art in Media Design.
Full Sail was most recently named the 2008 "School/College of the Year" by the Florida Association of Postsecondary Schools and Colleges. The university has also been previously named: The Harvard of Game Schools by Tips & Tricks Magazine; one of the top three New Media Schools by Shift Magazine (alongside the Massachusetts Institute of Technology and New York University); one of the Top Five Game Degree Programs in the world by Electronic Gaming Monthly; one of the Best Music Programs in the country by Rolling Stone Magazine; one of the Best Music Business Departments in the Schools That Rock: The Rolling Stone College Guide; and one of the Best Film Programs in the country by UNleashed Magazine.
For more information about Full Sail, please visit http://www.fullsail.edu.
###