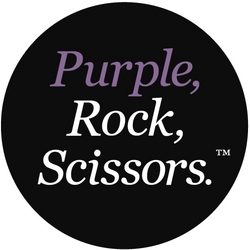 During my time at Full Sail, I gained the education needed to build a successful business based on imaginative creativity and applied technical knowledge, which are fundamentals being taught in each of Full Sail's degree programs
Winter Park, FL (PRWEB) June 13, 2009
Full Sail University (fullsail.edu), an award-winning entertainment media institution located near Orlando, FL, is proud to recognize graduate, Bobby Jones, founder of the Orlando based digital agency, Purple, Rock, Scissors (purplerockscissors.com), which specializes in the areas of visual design, web development, and marketing strategy.
In 2002, Jones founded the agency Hydra Studio. The business began growing rapidly, not only in client base, but also in number of employees. Currently, the staff doubles in size each year and is primarily comprised of programmers and designers, with nearly half the staff made up of Full Sail graduates. This growth, along with the expansion of their services and current evolution of the industry, led to the rebranding of the company as Purple, Rock, Scissors.
As a local leader of web based solutions including: social media, visual design, interaction design, web development, search engine marketing (SEM), and motion graphics, Purple, Rock, Scissors strives to facilitate the growth of their clients online brand by infusing creativity with consumer compatibility. With this approach, they have built a clientele comprised of both local and national companies including: Coca Cola, Home Depot, EMI, Sony BMG, Orlando Museum of Art, and the award-winning Asbury Park, which received a national Gold Addy.
"During my time at Full Sail, I gained the education needed to build a successful business based on imaginative creativity and applied technical knowledge, which are fundamentals being taught in each of Full Sail's degree programs," said Bobby Jones, Founder and CEO of Purple, Rock, Scissors. "Looking forward, I'm excited for the future of the agency, and as an employer, I'm eager to work with graduates of Full Sail's Web Design and Development program to further our success in the Central Florida area and around the globe."
The agencies most recent local project is for the Downtown Development Board, which includes the creation of a community based social networking site that will help attract businesses, visitors, and locals to check out all that the downtown Orlando area has to offer. After submitting their proposal for the project, Purple, Rock, Scissors was selected from over twenty five other applicants to begin this endeavor in May 2009.
About Full Sail University:
Since 1979, Full Sail University, located outside of Orlando, FL, has been an innovative educational leader for those pursuing careers in the entertainment industry. With over 32,000 alumni, graduate credits include work on OSCAR®, Emmy® and GRAMMY®-winning projects, best-selling video games, and the #1 grossing U.S. concert tours. Full Sail's 190-acre campus and online education platform proudly welcomes over 7,000 students from 50 states and 65 countries.
Full Sail currently offers a total of 23 degree programs including: Associate of Science Degree in Graphic Design; Bachelor of Science Degrees offered in Computer Animation, Digital Arts & Design, Entertainment Business, Film, Game Art, Game Development, Graphic Design, Internet Marketing, Music Business, Recording Arts, Show Production and Web Design & Development; and Master of Science Degrees in Education Media Design & Technology, Game Design, Entertainment Business, and Internet Marketing; and a Master of Fine Art in Media Design.
Full Sail was most recently named the 2008 "School/College of the Year" by the Florida Association of Postsecondary Schools and Colleges. The university has also been previously named: The Harvard of Game Schools by Tips & Tricks Magazine; one of the top three New Media Schools by Shift Magazine (alongside the Massachusetts Institute of Technology and New York University); one of the Top Five Game Degree Programs in the world by Electronic Gaming Monthly; one of the Best Music Programs in the country by Rolling Stone Magazine; one of the Best Music Business Departments in the Schools That Rock: The Rolling Stone College Guide; and one of the Best Film Programs in the country by UNleashed Magazine.
For more information about Full Sail, please visit http://www.fullsail.edu.
###