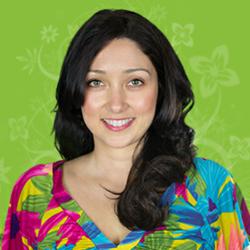 Caucasians need at least 10 to 15 minutes a day, with at least 40 per cent of skin exposed to the sun (without sunscreen) to synthesise and convert adequate levels of vitamin D in the body. People with olive or darker skin do need to stay out longer.
Sydney, Australia (PRWEB) March 15, 2013
Staying out of the sun and the lathering on sunscreen is contributing to various forms of cancers and making millions of Australians infertile.
Fertility specialist, Gabriela Rosa, says the slip, slop, slap message has been taken too far.
"The Cancer Council Australia campaigns have certainly been proven very effective in making people afraid of the sun and it's affecting our health and fertility," said Ms Rosa.
"The truth of the matter is we need exposure to the sun in order to stay healthy, and this is more important in winter when we spend less time outdoors" she said.
"Of course we need to be careful with how long we stay in the sun and at what time of day, but to completely avoid the sun is a mistake."
According to The Medical Journal of Australia as many as 80 per cent of Australian women are vitamin D (cholecalciferol) deficient.
U.S. Researchers at the University of California estimate 600,000 cases of breast and colorectal cancer can be prevented worldwide by addressing vitamin D deficiency in adults.
"Good vitamin D levels in women mean more progesterone and oestrogen is produced within the body, which regulates the menstrual cycle and improves the likelihood of successful conception."
"Adequate amounts of vitamin D in a woman's blood have been shown to significantly increase the chance of conception."
"This means women undergoing IVF also have a greater chance of success."
"And it can reduce the severity of symptoms for women suffering with common issues such as endometriosis and polycystic ovary syndrome.."
"In men, vitamin D is essential for the healthy development of the nucleus of the sperm cell."
"It has also been shown to increase testosterone levels which help to improve semen quality and count."
Ms Rosa said people could get enough sun exposure safely by doing the following:

Caucasians need at least 10 to 15 minutes a day, with at least 40 per cent of skin exposed to the sun (without sunscreen) to synthesise and convert adequate levels of vitamin D in the body. People with olive or darker skin do need to stay out longer.
The best time to sunbathe is early in the morning when the temperature outside is below 20 degrees Celsius to avoid overheating.
Having a simple blood test to measure blood vitamin D levels is a very good idea if one's amount of sun exposure varies significantly from the recommended 10-15 minutes daily exposure of 40 per cent of uncovered skin.
Whilst sunlight exposure is the best way to absorb vitamin D, a small amount can be obtained through fertility friendly foods such as cod liver oil and organic eggs.
"Appropriate sunbathing, depending on your skin type, is essential for optimum health and fertility as well as a wonderful way to enjoy the great outdoors."
"There are also many great benefits for pregnant women."
"Vitamin D deficiency in pregnancy increases the risk of issues such as gestational diabetes, bacterial vaginosis, pre-eclampsia and post natal depression."
"Babies are at even higher risk of vitamin D deficiency."
"Even though breast milk is the most appropriate feeding method for infants, its vitamin D level concentrations are very low."
"The consequences of this type of deficiency at an early age can be catastrophic such as bone density and cancer risk later in life."
"It has also been linked to growth impairment, delayed speech, lowered IQ and increased incidence of behavioural problems in children."
For more information about how vitamin D deficiency and many other issues can affect fertility visit http://www.NaturalFertilityBreakthrough.com and access the free teleclass recording "How The 11 Pillars Of Fertility Can Help Create Your Own Natural Fertility Breakthrough And Healthiest Possible Baby".
About Gabriela Rosa
Gabriela Rosa is the founder and director of Natural Fertility & Health Solutions — an integrative medicine practice for Naturopathy, Weight Loss and Natural Fertility and http://www.NaturalFertilityBreakthrough.com. Gabriela leads a team of scientifically grounded, patient-focused naturopaths whose missions are to empower individuals through better health and help bring healthy babies into the world.
Gabriela is a leading clinician, author and internationally recognised naturopath and fertility specialist. She is currently completing Master of Science in Medicine (Reproductive Health and Human Genetics) from Sydney University, and she holds a Bachelor of Health Science and is trained in numerous disciplines including naturopathy, nutrition, herbal medicine, counselling, mind-body and energy therapies.
Gabriela is available for comment on various health and fertility topics.
Ends
Media Contact:
Joanne Capal
0408 705 246
media(at)naturalfertilitybreakthrough(dot)com
http://www.naturalfertilitybreakthrough.com