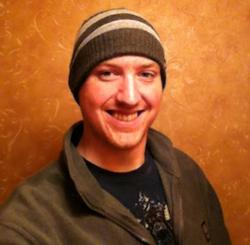 Make the game free, and if the gamers want more content, they can pay a little extra for whatever they want.
Rochester, NY (PRWEB) April 10, 2012
GamerDuomo.com is one of the world's most visited PC Games blogs. Offering daily tips and adviceto PC gaming addicts, information can be read directly from their blog, or via a daily digest email.
Today, John Cummings at GamerDuomo published his latest post, titled "Free-to-Play Future for PC Gaming?".
PC gaming fans can access the new blog post here:
http://gamerduomo.com/free-to-play-future-for-pc-gaming/
In his latest blog post, John explains to his readers that, due to piracy, the PC gaming market is badly suffering.
John then makes it clear that developers can overcome this by producing free-to-play games. "This makes a hell of a lot of sense to me. If your customers can get it for free using torrents anyways, why not make the game free?" He says.
However, John doesn't believe that developers should run their business on a non-for-profit basis. He suggests that they should provide free gaming torrents for people to download, while offering further content for pay.
"Make the game free, and if you want more content, you can pay a little extra for whatever you want. So a game will end up costing what it is worth to you. If you try something out and don't like it, you don't have to pay anything. If you kind of like it, you can pay 5 dollars or we to unlock some new content," John adds.
Taking the concept to the extreme, John says that players who really like a game can throw as much money at it as they want, thus opening access to new levels, weapons and characters.
While the previous market for free-to-play games is poor, John explains that developers are slowly becoming interested in the option and that it could see a surge in the coming years.
To conclude his latest post, John provides a link for a free-to-play game that he is really looking forward to. End of Nations is currently still in its Beta phase, and will soon be available for free play and download.
Where can PC gaming fans learn more? PC fans can get PC Games tips by subscribing to GamerDuomo for free. Visit their daily tips website at GamerDuomo.com.
GamerDuomo (™) thinks this is important information for PC gaming fans and asks them to Like our Page on Facebook to learn exclusive daily PC gaming, tricks, and news getting the most from your habit. "We'd appreciate your help in spreading the word amongst gaming fans," says John Cummings.
Like this? Check out GamerDuomo's last article:
Latest Post from PC Games Tips Blog, GamerDuomo.com, Announces Top 5 Skyrim Mods