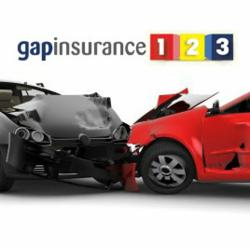 Choosing the right Gap Insurance claim limit is crucial say Aequitas Automotive
Wirral, UK (PRWEB UK) 16 March 2013
Aequitas Automotive Ltd, the company behind leading Gap Insurance brands Easy Gap and GapInsurance123, have revealed that newly commissioned market research may show that car buyers may be unwittingly under insured. The research shows that many purchasers of Gap Insurance products may not have the cover they believe due to a limitation of the product they are not aware of.
Director of Aequitas Automotive Ltd, Mark Griffiths, explained what the research has revealed.
"Aequitas Automotive were approached by a market research company with the aim of providing data on Gap Insurance product purchases. As part of the research we then commissioned, the company contacted a number of providers to gain quotations for Gap Insurance cover."
"Amongst the details collected, one trend became apparent. On only two occasions was the subject of the 'claim limit' of the policy every discussed. The companies surveyed included motor dealers and independent online providers. Aequitas are pleased to say that the two brands that did explain the aspect of the claim limit were actually calls to our Easy Gap and GapInsurance123 Customer Service teams."
Mark Griffiths explained why the aspect of the 'claim limit' is so important in the opinion of Aequitas Automotive.
"The claim limit is the maximum that can be paid by the insurer to the policy holder to bridge the 'gap' required. The issue comes if the limit chosen is actually exceeded, and this could leave the policyholder short of the funds they thought that had protected."
"The team at Aequitas recently took a call from a customer who had been given a quote elsewhere for a much lower premium than we could offer. This came as a complete surprise to our team, as Aequitas have been recognised as providing the lowest premium rates in the UK*. The customer was not aware of any claim limit on the premium he had been quoted elsewhere, and when it was investigated it was discovered that the gentlemen had been quoted a £10,000 claim limit on a £25,000 vehicle. For the five year duration of the cover, the £10,000 limit may not have been adequate towards the end of the period."
"Aequitas would urge UK consumers considering Gap Insurance to consider the 'Claim Limit' carefully, as if the one provided is inadequate then it could leave a claimant thousands of pounds short in the end."
Aequitas Automotive urge any consumer who is unsure about the aspect of claim limit on Gap Insurance to call the Customer Services Team on 0800 195 4926 to discuss further.
*Taken from the Which? Gap Insurance report