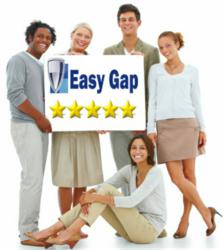 Aequitas Automotive extend its panel of underwriters for high value vehicles
Wirral, UK (PRWEB UK) 17 April 2013
One of the largest UK providers of Gap Insurance vehicle protection in the UK, Aequitas Automotive, has announced an extension of it's panel of underwriters. The company says the move will improve choice and product cover for UK car buyers, particularly in the area of prestige vehicles.
Company director Mark Griffiths explained how this new move can provide a better choice for consumers in the UK.
"Aequitas Automotive is pleased to announce an extension to the underwriters on our panel. This means that Aequitas customers now have access to 4 underwriters products, and we will extend this to five later in 2013."
"Our company philosophy is to offer the very best choice to our customers, and this means that we may approach the provision of Gap Insurance differently than others. Aequitas is, in our opinion, quite unique as we operate not one, but two of the leading Gap Insurance brands in the UK. In November 2011 the GapInsurance123 brand joined our previously established Easy Gap brand."
"This business model allows us to offer the consumer a direct choice, and also extended range of cover. However, one area we have been keen to improve is the choice of cover for higher value, prestige vehicles."
"Our Easy Gap brand does not have an excluded manufacturers list that is often found with many Gap products. This means that we can provide cover for any vehicle listed in Glass' Guide, and therefore include the likes of Maserati and Aston Martin. However, we are limited to a maximum depreciation, or 'claim limit' of £25,000 on these products."
"For this reason we have sought a solution to provide more cover for owners of higher value vehicles that may require extended claim limits."
"Aequitas are pleased to announce that we can now offer our customers Prestige Gap Insurance products from two further underwriters. These products will offer extended cover for up to £50,000 claim value, and vehicle purchase value of up to £240,000."
Mark Griffiths explained why Aequitas Automotive deemed the move necessary, and how the company aimed to improve choice still further.
"Aequitas understands that getting Gap Insurance cover is possibly even more important on high ticket value vehicles. These vehicles are clearly a target for thieves, and can suffer large depreciation figures over a short number of years. If consumers are offered gap Insurance from their supplying motor dealer, but this is normally associated with a huge premium price. It is our aim to reduce the comparative cost by 60 or 70%."
"Aequitas are also committed to launching a new Gap Insurance brand in 2013. It is our aim that this new brand will allow us to expand available 'claim limits' from £50,000 to £100,000 in the future."
Aequitas Automotive confirmed that Gap Insurance quotes for high value vehicles are available from their Customer Services Team with immediate effect.