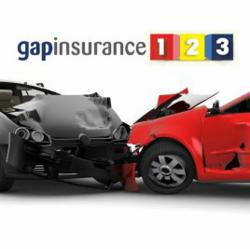 GapInsurance123 are the cheapest for Gap Insurance for the second successive year according to Which?
Wirral, UK (PRWEB UK) 24 March 2013
Leading Gap Insurance provider, GapInsurance123, has been acknowledged, by consumer giant Which?, as providing the lowest comparative Gap Insurance premiums in the UK for the second successive year in 2013.
The GapInsurance123 brand was shown in February 2012* to provide the lowest premium rates for UK consumers over 80% of the time, when compared to motor dealers and other online brands. In March 2013 Which conducted a fresh survey* and have confirmed in the updated report that GapInsurance123 once again provides the lowest premiums in the UK.
Director of Aequitas Automotive Ltd, the company behind the brand, Mark Griffiths explained his reaction to the news.
"Naturally we are very pleased that Which have recognised our brand in this way for the second successive year. To maintain the position of providing the lowest premium rates on 5 out of every 6 occasions is something we are rightly proud of."
"However the new Which report simply confirms the commitment Aequitas Automotive made in recent months that the aim was to reduce the premium costs we offer still further. Looking at the results still further we can see some providers have actually raised the premiums they offer in the last few months, providing an even larger saving with a GapInsurance123 product."
Aequitas Automotive confirm that they aim to reduce premiums to UK consumers still further as a result of the most productive period in the history of the company, as Mark Griffiths explained.
"2012 was a record year for both GapInsurance123 and Aequitas Automotive as a whole. This momentum has been maintained in the first quarter of 2013, with a projected 250% increase in product sales when compared to the same period last year."
"This increase in business has enabled Aequitas Automotive to trigger trading bonuses with our product suppliers, and thus lower our premiums prices still further."
Mark Griffiths confirmed that Aequitas Automotive expect further price reductions on GapInsurance123, the 'sister site' Easy Gap and also extend the lowered prices to a new company brand due for launch in quarter three of 2013.