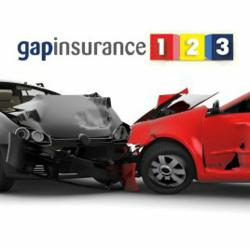 GapInsurance123 announce a record sales month in March 2013.
Wirral, UK (PRWEB UK) 15 April 2013
A leading Gap Insurance provider in the UK, GapInsurance123, has revealed a record sales increase for the new car registration month of March 2013. The production of the new 13 plate vehicles in the UK has seen strong new car sales figures for the motor industry, and this has had a reciprocal effect in the sales of financial protection products such as Gap Insurance, say GapInsurance123.
Mark Griffiths, Director of Aequitas Automotive Ltd, the company behind GapInsurance123, explained the results the brand has achieved, and explained why they may have seen such an increase in sales.
"The month of March 2013 saw the GapInsurance123 brand break its own single month sales record once again. Indeed if we compare to the equivalent month of March 2012 we have seen an increase of over 233% in product sales."
"The UK motor industry announced that new car sales rose by strong, single digit percentages in March, and clearly this will have some effect on the increase of Gap Insurance sales also. The Gap Insurance product forms a major part of the sales process for car dealer also"
"However the difference between 2012 and 2013 is simply staggering for GapInsurance123. In our opinion the car buying public are becoming much more aware of Gap Insurance as a product. They can now easily compare the products and prices offered by motor dealers with online brands."
GapInsurance123 welcomed the huge increase in sales, but also recognised that other market forces may contribute to the movement towards online sales, as Mark griffiths explained.
"At GapInsurance123 we have seen a huge shift in the independent Gap Insurance market over the last couple of years. When GapInsurance123 was first launched, the market was not particularly competitive. Small independent companies mostly sold Gap, even some we understand from home offices and virtual business addresses."
"In 2013 we see a changing landscape for Gap Insurance. As the Gap Insurance market grows, there has been a clear increase in bigger names in the market that add legitimacy to the product in our view."
"Competition is on the increase, indeed GapInsurance123 is one of two specialist brands run by Aequitas Automotive, the other being Easy Gap. The company is also well on track to launch a third brand in time for the new plate change in September."
"GapInsurance123 will welcome any increase in competition in the Gap Insurance market, as ultimately this can only provide better value to the UK consumer."
GapInsurance123 also confirmed that the first quarter of 2013 proved to be a record three-month period for the brand, and that the first few weeks of April has seen no sign of diminishing sales volume.