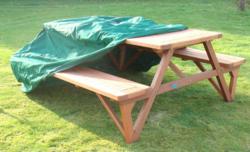 The Company has continued to grow over the past 20 years and providing the best customer experience possible is of paramount importance to us
Solihull, West Midlands (PRWEB UK) 21 November 2012
The Garden Furniture Centre Ltd, a leading conservatory and outdoor furniture supplier established over 20 years, has today announced the arrival of three new team members to further enhance the company's website and marketing support.
The new personnel, in addition to the company's existing team, include Debbie Garner-Jones (Customer Service), Ewan Stevenson (Marketing) and Ria Blagburn (Marketing). The new personnel bring a wealth of knowledge to the business with a combined 15 year experience in customer support and marketing activities.
Jon Haimes, Managing Director at The Garden Furniture Centre Ltd, said "The Company has continued to grow over the past 20 years and providing the best customer experience possible is of paramount importance to us. We started out as a family run business and now continue to prosper by sourcing unique garden furniture products and accessories."
"The company's new team members will allow us to give the discerning customer the high level of support they need to make an informed buying decision. As many of our products are unique and sourced from all over the globe, we are one of the few outdoor furniture companies that can provide a truly original product; from a weatherproof outdoor gazebo to a 6 piece conservatory furniture suite", Jon said.
The Garden Furniture Centre Ltd product range has grown to over 2000 individual items over the years. As a specialist supplier the company can provide a wide range of autumn and winter patio heaters, garden furniture covers, plant fleeces, storage solutions and snow shovels. This is in addition to the many other essential garden accessories.
The company has recently expanded its gardening information blog to meet the demand of the casual and serious gardener alike. The website's blog is continually updated to provide interesting news, tips and ideas. Topics include all the latest gardening updates from around the UK.
The coming spring and summer 2013 season will see a big increase in enquiries and sales in popular garden furniture items; ranging from gazebos to conservatory furniture and more. This seasonal upturn is one of the prime reasons that the company has decided to expand and bring on board the experience needed for this competitive retail market.
For information get in touch with the company directly:
Web: http://www.gardenfurniturecentre.co.uk
Tel: 01564 793652
Fax: 01564 797353
Additional Contact information -
Public Showroom: Yew Tree Farm Craft Centre, Wootton Wawen, Solihull, West Midlands B95 6BY.
Brochure Request: gardenfurniturecentre.co.uk/acatalog/request-brochure.html