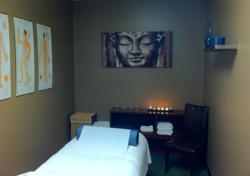 Lisa and Alex treated me both before and during allergy season- I always experience immediate and total relief!

-Wendy
Brooklyn, NY (PRWEB) March 28, 2013
Garden Acupuncture in Park Slope, Brooklyn is offering 25% off their allergy treatment plan. The protocol includes:
-8 Master Tung Acupuncture Treatments
-2 Bottles of Chinese Herbal Formulas
-GuaSha and Ear Seeds
-Nutritional Support, Information & Education
Getting acupuncture a month prior to onset of allergy symptoms is the most effective way to prevent them. Existing symptoms can also easily be eliminated. Acupuncture is also great for the treatment of allergies due to dust, pet dander, food, and fall pollen.
Here is what Wendy, age 30, has to say: "I have suffered from severe seasonal allergies- and the nasty side effects of over-the-counter allergy medication- for many years. I went through several years of weekly allergy shots, which offered no symptom relief- there was no end in sight as to the number of treatments I'd need before ever experiencing relief. I finally turned to acupuncture. Lisa and Alex treated me both before and during allergy season- I always experience immediate and total relief! Acupuncture treatments are relaxing and restorative too- an added bonus."
To book your appointment online click here.
Garden Acupuncture is a family-run, small business in the heart of Park Slope. They pride themselves on individualized, affordable treatments and are committed to offering the best holistic care to the local community. They also accept insurance.
790A Union St. (between 6/7th Ave)
GardenAcu.com
646.234.3643
Specializing in fertility medicine, weight loss and allergies using acupuncture, Chinese herbal therapy and nutritional counseling.