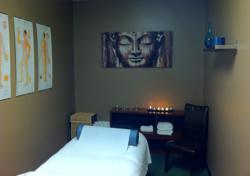 They helped get my body back in balance through their acupuncture techniques and with that help, my husband and I conceived!
-Joy
Brooklyn, NY (PRWEB) March 21, 2013
At Garden Acupuncture in Park Slope, Brooklyn, they offer a unique option for fertility concerns. Alex Goldberg, has studied under Dr. Randine Lewis, an MD and TCM doctor who is the central figure in fertility medicine today. She is also the author of "The Way of The Fertile Soul" & "The Infertility Cure." Alex is the only person in Brooklyn who has worked with Dr. Lewis.
Garden Acupuncture is currently offering a 25% discount on initial 90 minute fertility consultation and examination. Offer good through April 15th.
To book your appointment online click here.
Garden Acupuncture is a family-run, small business in the heart of Park Slope. They pride themselves on individualized, affordable treatments and are committed to offering the best holistic care to the local community. They also accept insurance.
790A Union St. (between 6/7th Ave)
GardenAcu.com
646.234.3643
Specializing in fertility medicine, weight loss and allergies using acupuncture, Chinese herbal therapy and nutritional counseling.
Garden Acupuncture is a proud member of SUNY Perks Card program.