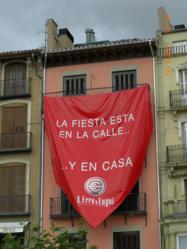 Europe is renowned for its rich cultural traditions and the festivals honoring those traditions.
Tucson, Arizona (PRWEB) March 27, 2013
Traveling to Europe in the spring and summer months is always exciting because tourists have the opportunity to experience varied cultures through celebrating and observing their traditional festivities. Travel Specialist, Gateway Destinations urges its clients to experience one of the many scheduled festivals this spring and summer 2013.
Europe is renowned for its rich cultural traditions and the festivals honoring those traditions. Midsummer's Eve is a Scandinavian tradition honoring the summer solstice, when the sun is at its most powerful. This year it begins June 21, 2013 and includes traditional song and dance, the raising of the Maypole and great traditional foods and drink like pickled or smoked herring, and schnapps. The Spanish observe La Feria De Abril (April Fair), which has been a long standing celebration that takes place two weeks after Easter and lasts approximately a week. Travelers can expect to enjoy late nights that include traditional costume, flamenco dancing, horseback processions, and amusement park and bullfighting. This celebration is so popular it can draw close to a million people throughout the week! And don't forget the daring Festival of San Fermin or Running of the Bulls in July, a Spanish Basque favorite. The Swiss celebrate the onset of spring with fun and colorful parades, with participants adorning traditional as well as innovative costumes.
Hundreds of music festivals can be found in Europe throughout the spring and summer months, but there is more than just music that brings people together. Art festivals including the infamous Cannes International Film Festival located draws huge crowds to this scenic and exclusive coastal area of the French Rivera. Greece boasts one of the most famous theatrical events in Europe, extending from June into August. Each performance is held at an ancient theatre, including the theatre of Delphi and the 2,000 year old Odeon of Herodes Atticus. For the elitists, the Bayreuth Festival in Germany offers exquisite performances of operas composed by Richard Wagner. This festival has been taking place since 1876 and tickets are exceptionally hard to come by, expect about a six to eight year waiting list!
For travelers that are interested in the beauty of native horticulture, spring and summer in Europe offers travelers an exceptional display of flowers. The Netherlands are famous for its tulips and hosts a spectacular tulip festival each year - from April 18 to May 5 in 2013. Feast your eyes on more than 2,000 varieties of tulips during the garden show, take a carriage ride, and enjoy local dining along the way. April is also a great month to travel to France to experience the beauty of pink and white cherry blossoms that are scattered throughout the city of Paris. Provence, France is home to stunning fields of lavender that start to bloom in June and can last into late September.
For further information on events and festivals in Europe this spring and summer, contact Jan Acorn with Gateway Destinations, 520-529-1242. You may also visit their website at http://www.gateway-destinations.com.
About Gateway Destinations
Gateway Destinations, LLC provides custom travel planning services for individuals, couples and small groups to Alaska, Hawaii and foreign destinations, specializing in Europe. In addition, Gateway creates and escorts custom small group tours to Europe, primarily guided tours for women.