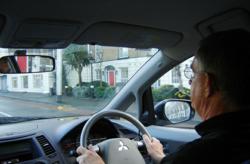 It gives me added peace of mind in case something should happen on the road.
Tucson, AZ (PRWEB) March 21, 2013
Driving abroad can be fun yet sometimes stressful, and knowing important rules and regulations for each country can be difficult. Gateway Destinations prides itself on creating unforgettable dream vacations to Europe and beyond by preparing comprehensive travel documents before departure and educating clients on proper requirements. Travel Specialist, Jan Acorn, reveals how acquiring something as simple as an International Driving Permit, can assist in a worry-free journey.
According to the National Automobile Club, an International Driving Permit (IDP) provides an official translation of your U.S. driver's license into nine foreign languages and is acknowledged as valid identification in 174 countries around the world. Obtaining an IDP will help travelers communicate with foreign law enforcement, alleviating suspicions of forgery or possible detainment to investigate the validity of the identification.
"I love to drive in the countryside and small towns in Europe, but having an International Driving Permit makes smart sense to me. It gives me added peace of mind in case something should happen on the road," suggests Gateway Destinations' owner, Jan Acorn.
Is the International Driving Permit necessary? Most countries do not require travelers to carry a permit, but it is beneficial to obtain one as a U.S. driver's license is not a valid international form of identification. Laws in both Italy and Greece require foreign drivers to carry an IDP; however, it is not always a material requirement for car rentals. Countries such as Brazil and Uruguay do not recognize the International Driving Permit. Travelers are advised to check each country's regulations prior to departure to help ensure a hassle-free adventure.
There are only two organizations authorized to issue an International Driving Permit: the National Automobile Club and the American Automobile Association (AAA). Obtaining an IDP is simple. It costs $15, plus shipping and handling and is valid for a year from the issue date. Travelers must:

Be 18 years of age or older
Fill out an application (found online at the above mentioned companies)
Have a valid U.S. license
Supply two passport photos
For further information about International Driving Permits, contact Jan Acorn with Gateway Destinations, 520-529-1242. You may also visit their website at http://www.gateway-destinations.com.
About Gateway Destinations
Gateway Destinations, LLC provides custom travel planning services for individuals, couples and small groups to Alaska, Hawaii and foreign destinations, specializing in Europe. In addition, Gateway creates and escorts custom small group tours to Europe, primarily guided tours for women.