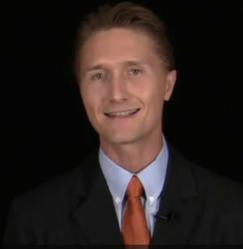 If a 67 year old gay man can start a loving relationship, so can you!
Miami, FL (PRWEB) December 29, 2012
"If a 67 year old gay man can start a loving relationship, so can anyone," says Angelo, gay matchmaker and gay life coach working exclusively with men over 40.
His website is http://www.PaulAngelo.com
According to Angelo, any gay man can have the love he wants if he is willing to work on himself first. This is why gay relationship coaching is recommended prior to matchmaking. Angelo's clients range from 40 to 75 years of age and finding a partner after 40 is not as difficult as many men think.
"Just because you are older doesn't mean you can't fall in love. I get clients who specifically prefer older partners for their emotional and financial stability," says Angelo.
George, a 67 year old man who recently came out of the closet and who never previously had a gay relationship is now dating David, planning to buy a house together, go on a cruise to the Caribbeans and fly first class to Italy in the Summer of 2013.
"Without Paul, my relationship with David would never happen. Recently out of a straight relationship of 30 years and unable to meet the right man to date, I thought that love was never going to happen for me. Then I saw Paul's website, hired him and everything changed," says George.
Angelo's coaching prior to matchmaking increases his clients' self esteem and opens up doors that previously were closed up. Fear of rejection can paralyze any man is in his 40's or 50's. Fear of ending up alone can make a gay man desperate. Lastly, the fear of not being good enough prevents many gay men for attracting high-quality partners. Only through gay coaching can such fear be eliminated and new positive mindset introduced.
Gay life coaching is recommended for every gay man over 40. Angelo's clients not only improve their self-esteem but also feel happier about themselves. Many do not require matchmaking because through the process of coaching they find partners on their own by going to social events and private at-home dinner parties.
Angelo says that gay relationships get better when men get older. With gay life coaching, clients can learn how to leverage their life experience to create adventure, spontaneity and value in their relationships and in turn keep their partners for a long time.
About Paul Angelo:
Angelo combines the knowledge of psychology, persuasion and communication to help gay men over 40 leverage relationships to transform their lives. Since starting in 2009, Angelo has taken on multiple clients that had previously seen no hope for a relationship and within 6 months found a partner and moved in together.
If you'd like more information about this topic, or to schedule an interview with Paul Angelo please visit Paul's website at http://www.PaulAngelo.com.