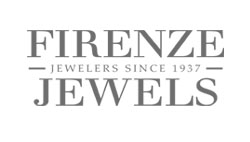 For many gay couples, adherence to ceremony and tradition associated with symbolic ring exchange is important.
New York, NY (PRWEB) July 06, 2011
On Friday, June 24th, New York became the 6th and largest state to legalize gay marriage. As the fervent rush begins for upcoming wedding plans, one of the places same-sex couples will consider for their wedding ring and jewelry shopping needs is New York's world renowned Diamond District. Having already received a number of calls and e-mails this week, 47th street's longtime jeweler, Firenze Jewels shares some insight on wedding ring selections and trends from this new surge of clientele. "For many gay couples, adherence to ceremony and tradition associated with symbolic ring exchange is important." said Gabrielle Guzman, E-Commerce Director at Firenze Jewels.
Wedding Ring Shopping Trends with Female Couples
Some of the more sought after pieces include diamond antique style wedding rings inspired by designs from the Victorian, Edwardian, Art Deco, Art Nouveau, Mid-century Retro Moderne and Contemporary periods. Female couples generally under 40 years of age have also expressed interest in engagement rings for a formal proposal, while many who have already been partnered for numerous years consider themselves married, and are searching for wedding bands to express that sentiment.
Wedding Ring Shopping Trends with Male Couples
Comfort, durability, and quality are often the top 3 concerns. For that reason, men generally gravitate towards platinum high dome comfort fit rings. Male couples also appreciate contemporary yet masculine pieces with intricate craftsmanship such as a hammered finish or twisted rope grooves. While most inquire about one set of rings for their wedding day, some express interest in 'commitment rings' until the day of their official ceremony, where a new, symbolic set will be exchanged.
It is estimated over 21,000 same sex couples from New York will marry within the first three years. Nearly 42,000 are expected to travel from abroad adding approximately $300 million to the state's economy and wedding industry. Same sex marriage ceremonies are set to begin taking place July 24th 2011.
About Firenze Jewels
Firenze Jewels houses the world's leading jewelry designers, diamond wedding bands, engagement rings, and certified diamonds. Jewelers since 1937, they are renowned for crafting exquisite pieces worn by Hollywood celebrities, members of the art world, and the tiara for Miss World.
For more info, visit http://www.FirenzeJewels.com.
Contact:
Gabrielle Guzman
info(at)firenzejewels(dot)com
(800) 790-6980
###