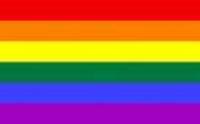 A majority of the gay and lesbian lifestyle publications seem to cater to the single community. So we felt the need to be an outlet for people in committed relationships
Denver, CO (PRWEB) December 16, 2008
With so much dialogue surrounding California's Prop 8, and other amendment bans across the U.S., this past election year, it's time to give LGBT couples something to celebrate. Denver-based, DuPark Media, LLC announced today that it will launch the only lifestyle eMagazine (http://www.PrideandBliss.com) created exclusively for Lesbian, Gay, Bisexual and Transgender (LGBT) committed couples.
Set to launch in January 2009, PrideandBliss.com will be a free publication, with reader- submitted articles as well as industry-professional advice about topics unique to LGBT couples across the country.
"A majority of the gay and lesbian lifestyle publications seem to cater to the single community. So we felt the need to be an outlet for people in committed relationships", said Danielle Dupree, the eMag's co-founder and editor.
PrideandBliss.com promises to be informative as well as enlightening. Cynthia Parker, co-founder of PrideandBliss.com adds, "The site was not created to be a dating site, a porn site, a blog, or a directory. We simply wanted to reveal the tremendous Pride and Bliss in the LGBT community."
About PrideandBliss.com: A lesbian-owned, online publication that proudly confirms to the non-believer that strong, long-lasting, loving relationships can and do exist in the LGBT community.
Discounted advertising rates, are as low as $50, for the launch issue, if submitted by 12/30. To advertise, or to submit a story/article for review about a cultural wedding celebration, a family-owned business, legal and financial issues, adoption, romance, etc. contact:
Danielle Dupree, Co-Founder
Dupark Media, LLC
720-810-0047
http://www.PrideandBliss.com
###