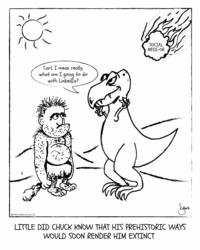 This roundtable is an opportunity to hear the successes other business leaders are finding on Twitter while sharing a few of our own.
Seattle, Washington (PRWEB) March 06, 2013
Geekly Group, LLC, a full service provider of digital media managed service solutions, announced the hosts today for its upcoming invitation only, digital media marketing roundtable events to be held in March. BiNW returns as the Tacoma event host on March 20th. Attending executives and business owners will gather at BiNW's new waterfront location at 1707 Dock Street. BCRA will host the Seattle event, scheduled for March 21st, at its beautiful new office space located at 414 Stewart Street, Suite 200, in downtown Seattle.
Seating will be limited to a maximum of 12 attendees per event, ensuring all have the opportunity to participate and share. Geekly Group encourages senior level business owners and executive level marketers to contact the company directly if they are interested in an invitation to attend. These events are scheduled to start at 12:00pm and run until 1:30pm, with lunch being provided.
The roundtables will bring Puget Sound executives together to converse about Twitter. The topic of discussion will be, "Joining the Conversation: How to Reply the Right Way". Guests will be encouraged to share their business Twitter stories and how they've leveraged this trend-setting medium to engage their marketspace.
"We are very pleased to be teaming with BCRA and BiNW for our March digital media marketing roundtables," noted Trent Livingston, CEO of Geekly Group. "Their spaces are fantastic, spacious, and state of the art, providing a great setting to network and discuss the exciting trends in business social media marketing."
"Our February events were a big hit," commented Victoria Jones, "On a scale of one to ten, all of our attendees rated the sessions an eight or higher. We are always pleased when we can help businesses connect while fostering collaborative communication."
"In the competitive B2B world we live in, maintaining a current dialog with clients is vital," remarked Gareth Roe, Managing Director of BCRA's Seattle office. "We find Twitter to be a significant tool in our box and are pleased to host this roundtable. It is an opportunity to hear the successes other business leaders are finding on Twitter while sharing a few of our own."
Businesses interested in sponsoring a digital marketing roundtable event are encouraged to contact Geekly Group directly for details. There is no charge to host an event. All that is required is a central venue that can comfortably accommodate twelve to fourteen people.
About BCRA
BCRA, a leading Pacific Northwest design collaborative, builds cross-disciplinary teams that bring together diverse and unique design perspectives. These include planners, architects, engineers, scientists, interior designers, graphic designers, landscape architects, and marketing strategy consultants. Through BCRA's integrated and highly collaborative process they serve residential, healthcare, commercial, recreation and education clients in methods noticeably different than "traditional design."
About BiNW
Founded in Tacoma in 1982, BiNW is an office furnishings, products and services company with three locations in Puget Sound and Alaska including distribution centers, delivery and storage. BiNW collaborates with architect and design professionals as well as clients in the corporate, healthcare, education and government sectors.
About Geekly Group, LLC
Organized in 2010, Geekly Group, LLC is a full service provider of digital media managed service solutions. Its data driven digital media consortium is made up of highly talented, full-time and contract technology professionals that span multiple spectrums of digital media. Geekly Group provides affordable managed service plans for social media management, web development, data analytics and graphic design to its clients. The firm's depth of experience and extensive technical network, paired with its intellectual property, is what creates a direct link between a company's digital media efforts and increased sales.