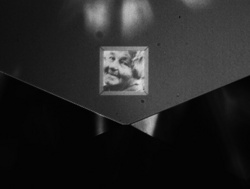 Customers will also receive an EGL USA report to confirm that their diamond has maintained its original characteristics.
Newark, CA (PRWEB) March 11, 2009
Only one year after announcing the successful development of its revolutionary nano-photograph process for diamonds, Gemory LLC has recently made its service available to consumers through its main distribution channels including their website, jewelry stores, wedding planners and luxury gift sellers.
This unique process called DiamondPure permanently embeds high-resolution grayscale photos on any size diamond while preserving the diamond's original brilliance and beauty. Although nanoscopic and invisible to the naked eye, the photos can be viewed at home and at any time using GemmaView, Gemory's proprietary portable viewing device. The nano-photograph also acts as a fingerprint on the owner's diamond for convenient authentication.
To further guarantee the non-intrusive aspect of the process, Gemory enlisted the services of EGL USA, the world's most trusted name in gemology.
"EGL USA provides an independent analysis of each diamond for authenticity and ensures the diamond's brilliance using ImaGem's Light Behavior Technology before and after the nano-photographic process," said Mitch Jakubovic, Director of EGL USA (New York Office). "Customers will also receive an EGL USA report to confirm that their diamond has maintained its original characteristics."
Anybody can now immortalize the treasured moments of their lives. This is a perfect gift for anniversaries, weddings, engagements, mother's day, a new child, graduation, etc. Events and emotions are only temporary, now they can be preserved forever by embedding their photographs in a diamond.
Gemory's nano-photograph service can be purchased through their new e-commerce website at http://www.gemory.com. Gemory also invites jewelry businesses, wedding planners and luxury gift sellers to offer this revolutionary service through the company's free revenue sharing dealership program.
"Gemory nano-photograph is an exciting and innovative offering for my customers. I even used it for my own wedding ring!" says Caryn Lim, owner of "A Timeless Celebration", an authorized reseller and wedding designer in Montreal, Canada.
"Gemory service allows us to offer a new and exciting way for buyers and existing owners to personalize and take pride in their diamonds by having their favorite photograph applied," says prominent fifth-generation jeweler Jay A. Mednikow, President of J.H. Mednikow & Co., Inc.
Diamonds are forever and now, with Gemory, so are the memories.
For additional information visit the Gemory website or contact us by email at pr (at) gemory (dot) com.
###