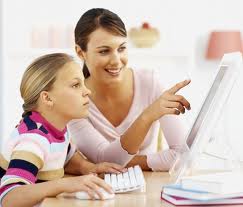 A database of over two billion records is included in the Archives data.
Dallas, Texas (PRWEB) September 25, 2012
Genealogy Internet searches have become popular due to the increase of data companies that are making once private data available online. The Archives.com website has opened up its genealogy search function to allow anyone to conduct a free family tree or ancestor search online. Both free and premium searches are available to help anyone researching information for a school project or private usages get the family related information they seek fast.
Family tree projects are now found in some schools in the United States. Teachers across the country are helping children to understand the history of their classmates through family tree interaction. The diverse nationality in many school districts is creating ways for students to learn and interact with each other. The free genealogy website search function from Achives.com is helping students, parents and teachers find long lost census records online.
A database of over two billion records is included in the Archives data. This large amount of data is accessible for the first time via the Internet. Third party searches that are conducted in libraries or using outside agencies can often bring up incomplete data that can complicate an ancestor search. The new online database from Archives.com now gives anyone a discrete and fast way to obtain family records information from the two billion records now online.
One often hard to find piece of information when performing an ancestor search is military records. These records are often sealed by the government or have been misplaced by state agencies or other curators. The Archives free search functions now include complete military records information among the over two billion records available. This can help anyone performing a military records search to find accurate information.
The free and premium search functions now available at the Archives.com website gives any person the power to create a free family tree or perform other types of ancestor searches privately online. The data that is presented is updated routinely as new databases of information are acquired from this data management company.
About Archives.com Genealogy Search
The Archives.com Genealogy Search website provides free and premium family tree, ancestor, military and birth records searches online. The data that is included in this powerful database is updated routinely and is believed to be highly accurate. While free searches online are available, the premium section of the Archives.com Genealogy Search provides much greater detail to a person or group that is searching for once private and inaccessible information. The easy to use website platform makes this website a powerful resource for genealogy information on the Internet.