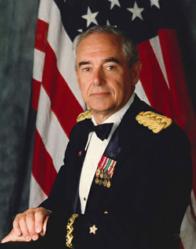 I look forward to supporting the efforts of this fine organization in their quest to provide the very best in services and support that is needed in all fields especially our military services", stated General Harber
Chatham, New Jersey (PRWEB) October 25, 2011
Desktop Alert, Inc. (http://www.desktopalert.net) the leading provider of IP-Based mass notification technology to the United States Army Worldwide has appointed General Gary Harber, USA (Ret.) to its Strategic Advisory Board.
Gary Harber is a Master Army Aviator with more than 10,000 hours in United States Army fixed and rotary wing aircraft as well as civilian aircraft; FAA Commercial Pilot Rated in Airplane Single and Multiple Engine Land, Rotorcraft-Helicopter; Instruments Airplane and Helicopter; Certified Flight Instructor Airplane Single and Multi-engine, Rotorcraft-Helicopter as well as Instrument Instructor. His last command was served as the NATO Northern Regional Wartime Construction Manager and Commander of the 194th Engineer Brigade (Theatre Army). He is the recipient of the Legion of Merit with Oak Leaf Cluster and The Meritorious Service Medal with two Oak Leaf Clusters among other awards. He has served at the Pentagon on numerous occasions and served on the Chief of Engineers General Officer Council. General Harber has a broad range of education, both military and civilian, which has combined to provide the technical understanding and organizational experience needed to respond to the unique needs of the military. Affiliations include the Association on the United States Army; United States Army War College Alumni Association-Class 1982 (Lifetime Member); The Society of American Military Engineers; The Army Engineer Association; The Infantry Association (Lifetime Member), Order of Daedalians (Lifetime Military Pilots Organization), MOAA (lifetime Member), International Birddog Association, as well as other professional organizations.
"I am proud to be a part of the Desktop Alert team. I have been very impressed with the enthusiasm and integrity of the organization that is interested in improving the capability of the military as well as governmental agencies. Desktop Alert personnel that I have been introduced to have expressed their desire to provide the very best capabilities that are needed in this diverse integration of communications within the military and support agencies for providing the very best information for military personnel operations and services. I look forward to supporting the efforts of this fine organization in their quest to provide the very best in services and support that is needed in all fields especially our military services", stated General Harber.
"Our company is honored by the association with General Harber. General Harber will be a great source of knowledge to insure that our mass notification offerings are meeting and exceeding the United States Military requirements. General Harber's leadership capabilities are a byproduct of an illustrious military career. As a company, Desktop Alert will work closely with General Harber to help improve the company's market position within the U.S. Army, U.S. Air Force, U.S. Navy, U.S. Marines, and Department of Defense Agencies as well as commercial and industrial sectors", stated Dan Ryan, CEO Desktop Alert Inc.
About Desktop Alert:
Worldwide U.S. Military organizations such as The United States National Guard, The United States Air Force Academy, The United States Military Academy at West Point, Multi-National Forces in IRAQ, The U.S. Air Force and The U.S. Army now utilize the DTA mass notification platform daily for their organizations emergency communication requirements. Desktop Alert can contact thousands of computer users at their desktop and require them to click to confirm receipt of the message flashed on their screen. Those not verified can then be listed on a report and/or sent as a "Target Package" to be automatically contacted by other means such as email, SMS, phone calls and other devices.
# # #