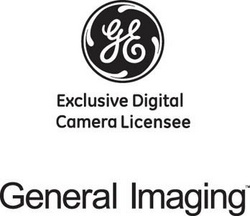 I have no doubt that Tom will take us to the next level. He not only has the experience, he also has shown an excellent record of achievement and innovation
TORRANCE, Calif. (PRWEB) December 2, 2008
Haga, a longtime top executive with Pioneer Corporation, assumed his new duties for General Imaging on Nov. 1. Hiroshi "Hugh" Komiya, who founded General Imaging in 2006 and had served as its chairman and CEO, remains chairman.
Haga was president, chairman and CEO of Pioneer North America Inc. and an executive director of the parent Pioneer Corporation until June 30.
"I'm just delighted to be with General Imaging," Haga said. "The GE digital camera brand has made incredible strides in less than two years, and I intend to further strengthen our position in the marketplace."
"I have no doubt that Tom will take us to the next level. He not only has the experience, he also has shown an excellent record of achievement and innovation," Komiya said.
Haga spent 38 years with Pioneer, leading the company's operations in Japan, the United States and in the international business division, which included China, Southeast Asia, Latin America and the Middle East. The bulk of his career was in the U.S. market with Pioneer in Chicago, New York and Los Angeles.
Gary Shapiro, president/CEO of the Consumer Electronics Association, praised Haga in a statement in March: "Haga succeeded in ensuring that Pioneer could respond quickly and effectively to the changing consumer electronics environment. He transformed Pioneer as the industry moved from analog to digital and from stand-alone to networked products. We are so thankful to Tom for his many years of support and the unique perspective he brought to the industry."
Haga has also been active in his community, serving on the board of directors of Keiro Senior HealthCare as well as on the advisory board of the Asia America Symphony Association, both in Southern California.
About General Imaging
Based in Torrance, Calif., General Imaging is the worldwide exclusive licensee for GE branded cameras. Unveiled for the first time in March 2007, General Imaging has set a new precedent for high-quality, feature-rich cameras that offer excellent value.
All GE cameras boast sleek and intuitive design, as well as an array of popular, advanced functions as standard features, including face detection, image stabilization, red-eye removal, and panorama stitching – all of which are embedded in the camera. Panorama stitching allows users to "see the bigger picture" by joining three images together seamlessly to take in landscapes and other wide vistas.
The 2008 lineup of GE cameras are among the first on the market to include blink detection and smile detection features, ensuring that the user captures just the right moment when taking shots of people.
For more information about these features and the entire line of GE brand digital cameras, go to http://www.ge.com/digitalcameras.