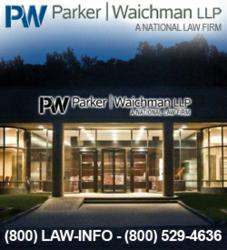 The outcome of this case will help decide future litigation over generic medications.
(PRWEB) March 19, 2013
Parker Waichman LLP, a national law firm dedicated to protecting the rights of victims injured by defective drugs, is commenting on recent developments in Mutual Pharmaceutical Company v. Bartlett, U.S. Supreme Court, No. 12-142, a lawsuit in which the Plaintiff alleged injuries from sulindac, a generic version of the Nonsteroidal Anti-inflammatory Drug (NSAID), Clinoril. According to a Reuters report published on March 18, 2013, Mutual Pharmaceutical Co. has asked the high court to overturn a $21 million verdict awarded to Plaintiff Karen Bartlett, who alleges that sulindac caused a severe form of Stevens-Johnson syndrome. The Supreme Court was to hear arguments in the case yesterday, Reuters reported.
http://www.reuters.com/article/2013/03/18/us-usa-court-generics-idUSBRE92H09Y20130318
"Currently, it's difficult for consumers to sue over injuries alleged from generic drugs," says Matthew J. McCauley, Senior Litigation Counsel at Parker Waichman LLP. "The outcome of this case will help decide future litigation over generic medications." The national personal injury law firm offers free legal advice to patients injured by allegedly defective drugs and medical devices.
According to Reuters, Mutual Pharmaceutical Co. has asked the Supreme Court to overturn the $21 million awarded to Plaintiff Karen Bartlett over their generic medication sulindac. Bartlett sued the company in 2008 alleging that the NSAID drug caused a severe form of Stevens-Johnson syndrome, a rare hypersensitivity reaction that allegedly caused her skin to peel off, resulting in burn-like lesions over two-thirds of her body. Reuters reports that she spent nearly two months in a hospital burn unit and has undergone 13 eye surgeries, allegedly due to sulindac. Her lawsuit alleges that the reaction left her nearly blind, with scarred lungs and a constricted esophagus that makes it difficult to swallow. The jury awarded her with $21 million after a two-week trial.
Reuters reported that Mutual is trying to overturn the award, arguing that federal law prevents lawsuits such as Bartlett's because generic manufacturers are required to carry the same design and label as their brand-name counterparts. Bartlett's claim circumvented this restriction by alleging that sulindac itself was inherently dangerous and defective. Mutual cited the case of PLIVA, INC. v. MENSING (Nos.09-993, 09-1039, and 09-1501), which ruled that generic drugmakers could not be held liable for alleged injuries because they were not responsible for what is on the drug's safety label; the company alleges that this logic applies to the design of the drug as well. However, in May a unanimous three-judge panel of the 1st Circuit Court of Appeals in Boston decided that this ruling does not apply to lawsuits alleging design defects. Mutual could have stopped manufacturing and selling the drug, the court ruled. Reuters reported that the U.S. Food and Drug Administration (FDA) had received reports of adverse skin reactions related to sulindac.
The outcome of the case may be crucial in determining whether generic drug makers can be held liable for injuries alleged from their medications, according to Reuters. Approximately 80 percent of prescriptions filled in the U.S. are generic. Even when a doctor prescribed a brand name drug, state laws permit pharmacists to automatically replace it with a generic. It will be much more difficult for consumers to sue generic drug makers if the court finds that state claims are superseded by federal law.
Parker Waichman LLP is a leading mass tort, environmental and personal injury law firm that represents plaintiffs in personal injury lawsuits nationwide. The firm has offices in New York, Long Island, New Jersey, Washington, D.C. and Florida. For more than two decades, Parker Waichman LLP has assisted thousands of clients in receiving fair compensation due to the negligence of others. For more information on Parker Waichman LLP, please visit: http://www.yourlawyer.com or call 1-800-LAW-INFO (1-800-529-4636).
Contact:
Parker Waichman LLP
Gary Falkowitz, Managing Attorney
(800) LAW-INFO
(800) 529-4636
http://www.yourlawyer.com