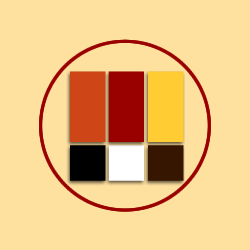 Directional Forces is my response to Joseph Beuys's sculpture of the same name.
-George Magalios
West Palm Beach, FL (PRWEB) March 01, 2013
George Magalios Studios is pleased to announce the publication of Directional Forces, an online journal dedicated to the political, philosophical, and cultural writings of George Magalios. Directional Forces offers critiques and analyses of contemporary art exhibitions, sporting events, fashion, music, film and philosophical issues.
"I am very happy to publish Directional Forces. It is a project very dear to me. The journal gives me a web-based platform to open dialogue on a number of issues that I am passionate about," explains George Magalios, the journal's publisher. The title "Directional Forces" is taken from a sculpture by Joseph Beuys, the enigmatic German artist and philosopher who plays a big role in merging political activism and contemporary art. Beuys was one of the co-founders of the first ever Green Party.
Directional Forces will also have guest writers who will publish a variety of reviews of art exhibitions, political columns, and other writings. New topics range from the naming of colors and the relationship between art and capital to epic sporting events and contemporary music. Readers will also find a page devoted to "friends" of George Magalios Studios. It consists of links to various artist sites and writers.
Subtitled "Surface vs Ground", Directional Forces will explore the tension between appearances and underlying foundations when it comes to the values and drives associated with power in politics, art, music, film, and other domains of culture.
For more information visit directionalforces.net.