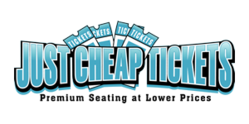 JustCheapTickets.com has increased the inventory of tickets available for purchase
Brookfield, WI (PRWEB) March 06, 2013
(March 6, 2013) - The country music icon turned 60 last year and decided that he will travel on a road trip one last time before putting active touring behind him. A number of U.S. cities are planned for the tour, and every one of them holds special memories for the country star. He wants the opportunity to say goodbye and pay his respects to significant destinations, and fans want the chance to say goodbye to him. JustCheapTickets.com has increased the inventory of tickets available for purchase due to such a high demand for concert seats.
The "Cowboy Rides Away Tour" may be the last one for the singer, but he does not intend to retire from music, just active touring. He will record new material and perform select concerts on an occasional basis. Even so, fans who want to see the legendary entertainer in a live show are running out of chances. After this two-year tour concludes, structured touring will no longer be a part of the singer's life. Now is the time to obtain George Strait tickets for upcoming shows that will be the final live events by the "King of Country."
Some of the U.S. cities that are scheduled for concert performances include Albuquerque, New Mexico; Greensboro, North Carolina; New Orleans, Louisiana; and San Antonio, Texas. Country singer Martina McBride will be making a special appearance at all of the concerts taking place this year.
At the present time, shows have been scheduled until June 1, but additional events will be planned for the remaining portion of 2013. Dates for those concerts will likely be announced in the near future. Dedicated fans should acquire tickets for scheduled concerts quickly if they have not already done so. Performances have been selling out from the East to West Coasts.
The country entertainer has had a remarkable career. He has sold over 68 million albums with 13 reaching Multi-Platinum status, and he has also won a number of prestigious awards. In June of 2010, Billboard Magazine named him top country performer of the last 25 years. Fans will want to bid him farewell during his final tour.
About Us
JustCheapTickets.com has many George Strait tickets available as well as Jason Aldean tickets and Taylor Swift tickets.